Luxury indoor slipper in gray velour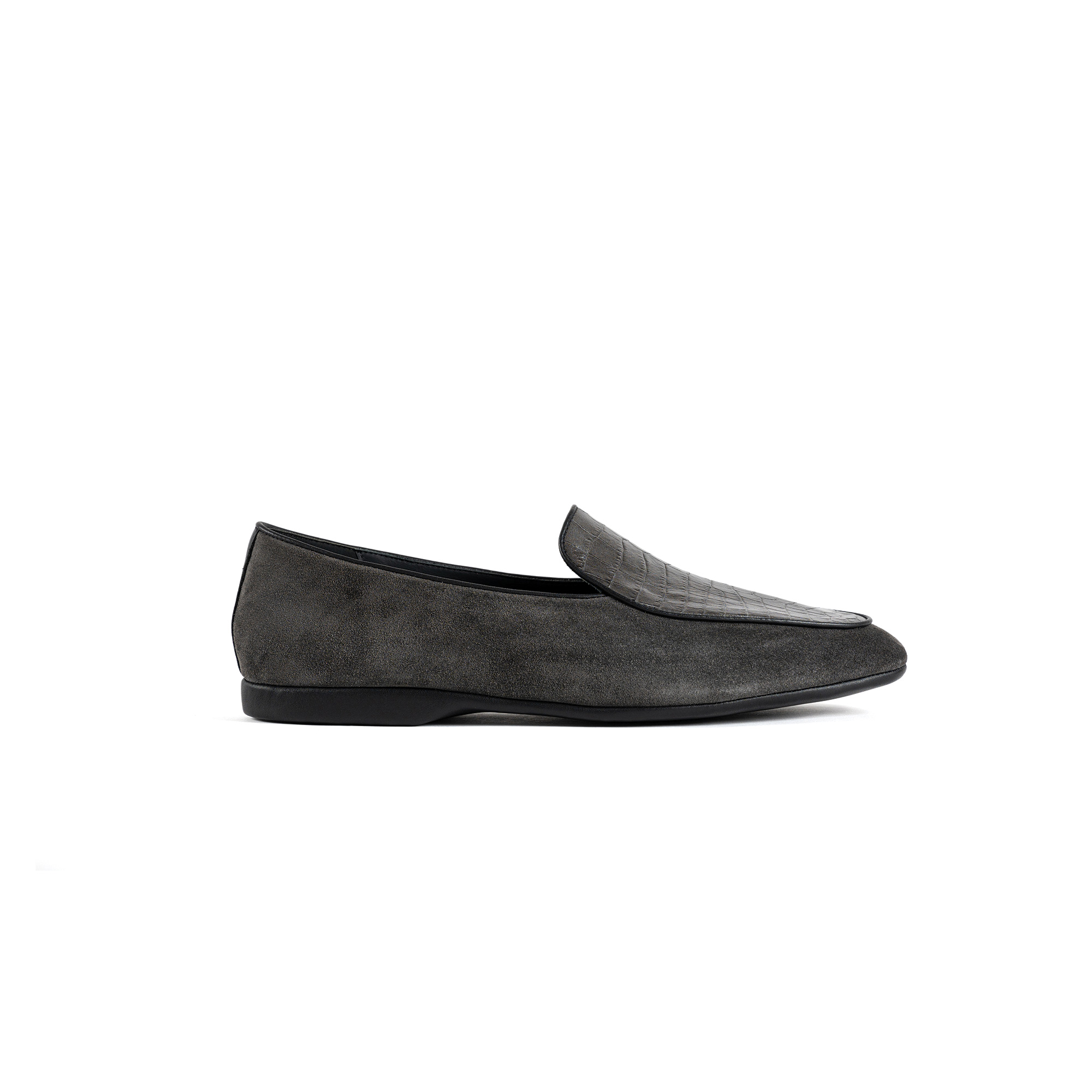 With the Farfalla Elegance slipper in gray velour, we make your dreams of refinement come true. When you want the embrace of soft fabric on the skin of your feet, velour is at your service. When it comes to showing off sophistication and letting your style shine, the gray crocodile-print leather of the upper takes center stage. Practicality and beauty in a unique product that brings together the long Italian artisan tradition and leads it to new fashion horizons.
Its appearance combines the classic lines, that are so reminiscent of a moccasin, with youthful details that follow the new trends. The result is a modern slipper, dominated by the infinite graphite shades on which the light plays, enchanting your eyes. If resisting so much wonder is impossible, think about wearing them and discovering a soft and comfortable world.
A sole that fits perfectly, accompanying the foot in every movement without over-tightening it. To a fabulous fit, the slipper adds a delicate upper on the toe to always be flexible and let you move freely around the house.
To amaze your guests, to treat yourself to an evening of elegance, and to pamper your desire for luxury, we offer you a journey to discover a fine artisan model ready to tickle your every desire for elegance. Forget the stress. Give your feet an experience of relaxation in total comfort: take off your walking shoes and let your foot slip into the Farfalla Elegance slippers in gray velour.