Luxury indoor slipper in coffee exotic printed leather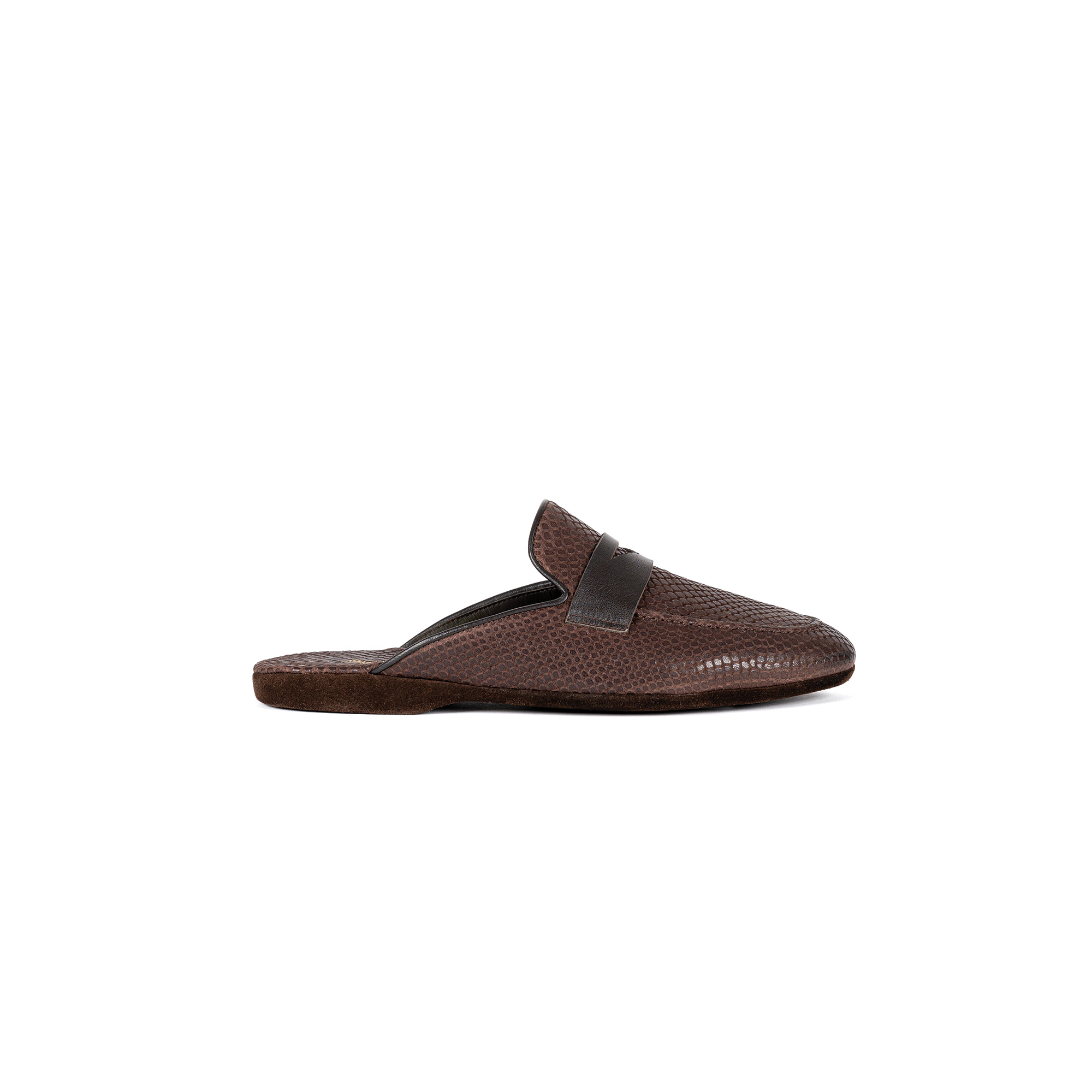 If you love pure and refined elegance, the slipper in coffee-colored exotic printed leather is just the thing for you. The intense color contrasts nestle among meticulous details to be discovered and combine with comfort that will leave you speechless. Magnificent, aphrodisiac, fascinating: the ideal shoe for those who make style an authentic leitmotif of their days.
The Elegance collection is exclusive. To invite you to wear the most precious handmade slippers that your imagination can dream of, the eclectic hands of Farfalla artisans have offered the best of themselves. Carefully finished details enhance a clean design silhouette in line with the latest fashion trends. Let your gaze run wild on the lovable lines that caress the upper, sole, and lining: embrace the utmost luxury in indoor footwear.
Light and delicate, the stitching emphasizes the features of the leather with a tone-on-tone effect that a true dandy will never get tired of. After all, the surface of the exotic printed leather needs no further introduction: it is a classic of the Italian manufacturing tradition. Like the flagship that we at Farfalla wanted to set like a precious gem: the dark brown buckle that perfectly matches the warm and honeyed tones of the coating around it.
The result is an evocative shoe that recalls thrilling sunsets and dream travels. In the wardrobe, in your suitcase, and in any relaxing situation, the slipper in coffee exotic printed leather will transform the charm that distinguishes you into an irresistible weapon of seduction. Wear it and you will amaze the world one step after another.