Indoor luxury black exotic printed leather slipper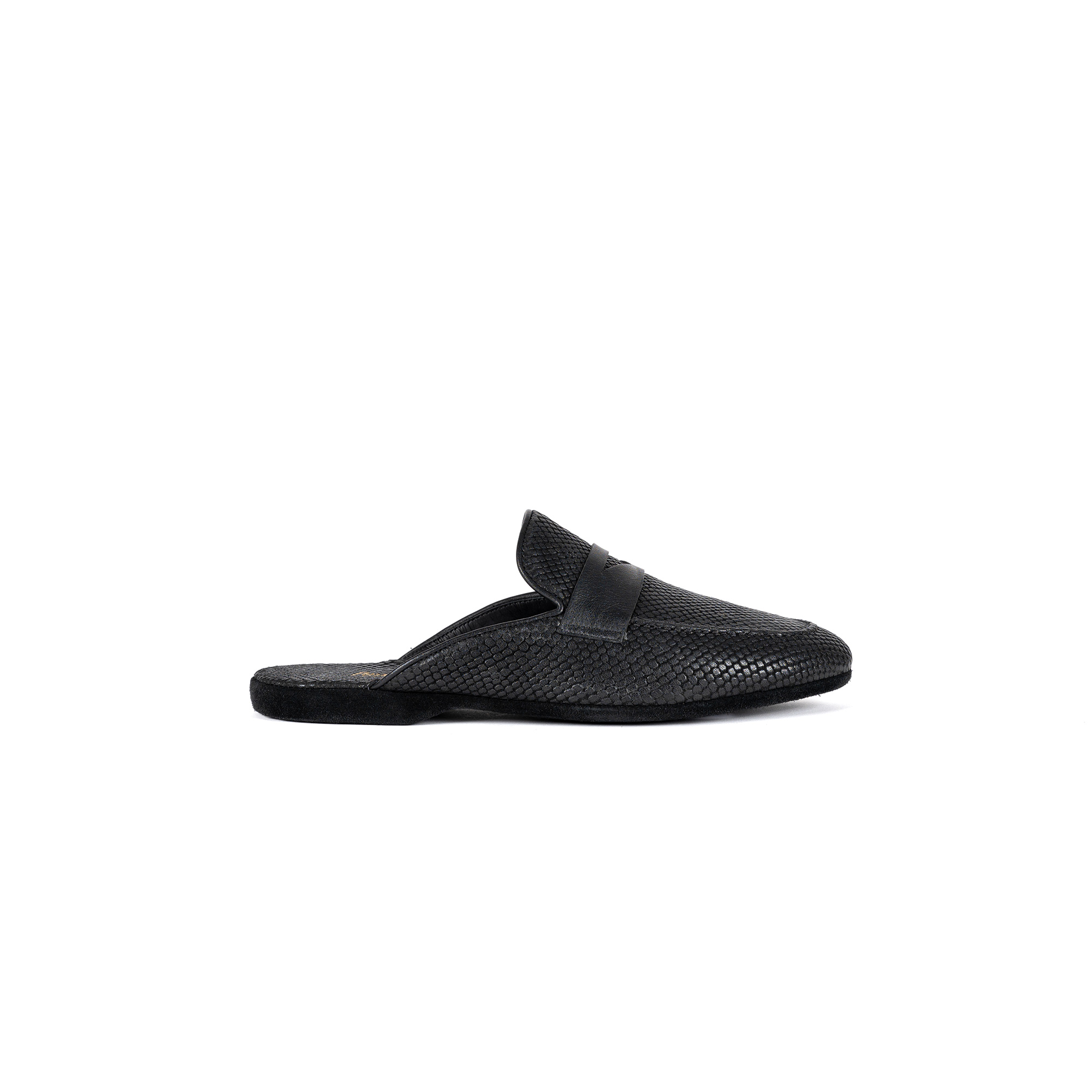 To the endless luxury of the Elegance line, Farfalla combines the sensual appeal of distant and mysterious places: the exotic printed leather slipper holds rare secrets. One of them – the first you have already noticed – is the magical design. A soft and tapered shape, attractive and delicate: appearance is everything in this shoe. A little moccasin to show off during social occasions and a little sabot to protect the foot in a resistant and always refined structure.
Our journey into the splendor of Elegance continues by touching the unique raw materials that enrich the slipper. A shiny leather envelops it like a starry mantle with a bewitching brightness. It is impossible to stop contemplating it: this model was created to fascinate the eye with its exotic and fierce passion. When the shades of black light up with the animalier hint of printed leather, you are struck by the brilliance of such precious leather.
As soon as the foot slips inside the comfortable upper, the finishing touches gain the scene. We are not just talking about ornaments: buckle, stitching, and tongue are undoubtedly the most aristocratic features of the exotic printed leather slipper. The noble art of Farfalla master craftsmen leaves nothing to chance to make you wear a superior slipper. Look carefully at the mending. It soberly enhances the leather surface to bring maximum attention to the clasp that dominates the upper: here the buckle gives its best, with its smooth and alluring leather.
Explore a world of unbridled luxury and unleash your golden dreams – the Elegance collection is here to inebriate your senses. Wear the in exotic printed leather slippers: let yourself be conquered by the black splendor.