Luxury cherry velour indoor slipper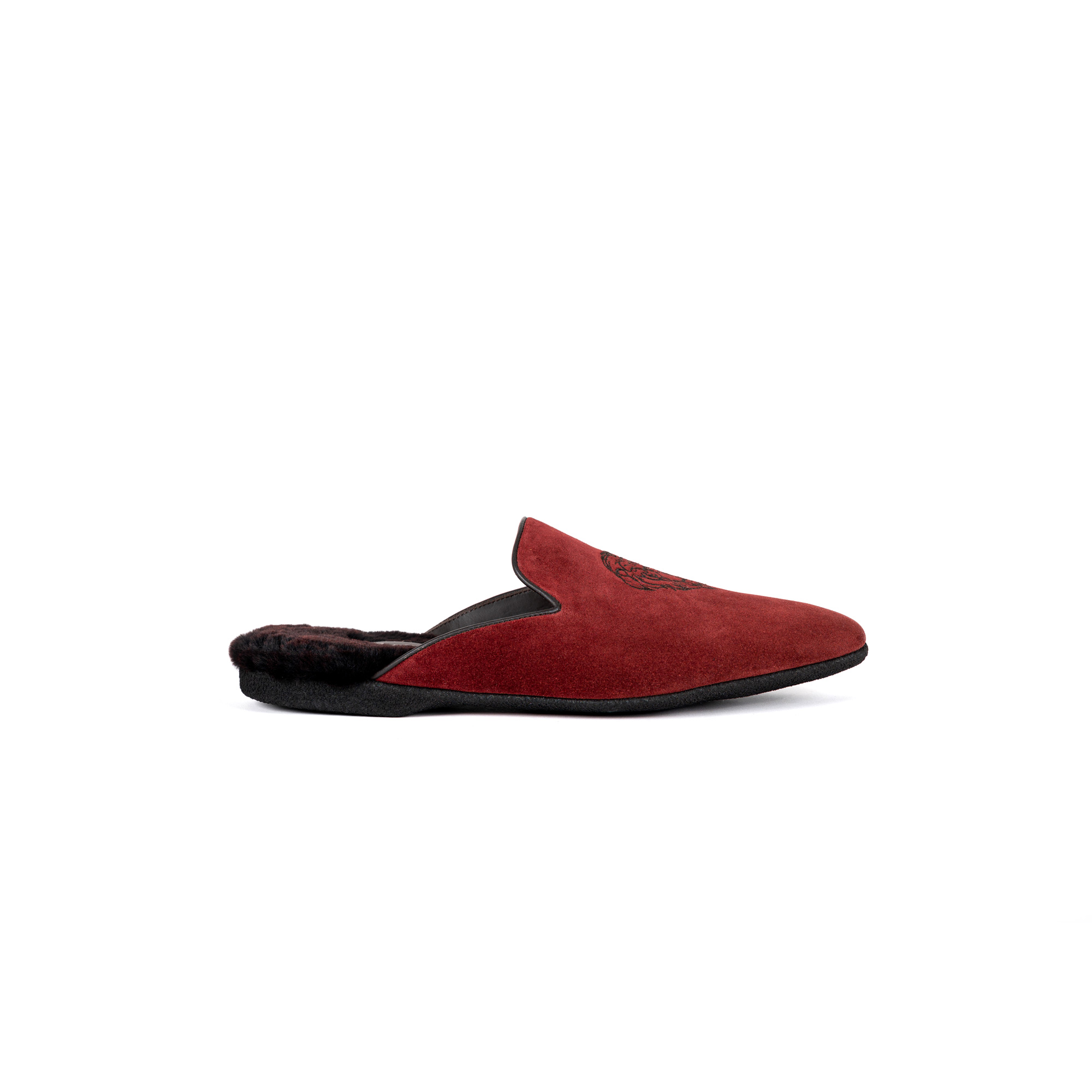 Have you always dreamed of living like the kings and queens of history? With the Elegance collection, we at Farfalla invite you to stroll in the most unbridled luxury. The cherry velour slipper is a symbol of refined class and has all the precious details necessary to satisfy your desire to present yourself as elegant and aristocratic on any social occasion.
With materials of such beauty, you will surround yourself with endless looks: get used to placing your exquisite style at the center of attention. The rarity of velour is matched only by the softness for which it is known and which makes it the most sensual type of velvet in the world. From the first moment you let your foot slide over the insole, you will experience ecstasy in which sweetness and passion enhance each other. In the Farfalla comfort paradise, silky fur awaits you, ready to caress the skin and lovingly lap your fingers, accompanying them to the tip.
The luxury of fabrics blends with our love for creating timeless slippers, always faithful to the pure Farfalla style: trendy, precious, and refined. The artisans of our workshop have given free rein to the talent of their skilled hands to model a shoe with a sumptuous charm and make you live a royal experience. If the soft shapes just recall the tradition of slippers, the contrast of shades and materials gives this precious slipper a modern and decisive personality.
It is splendid to observe how the cherry shades alternate on the velour surface. Each new shade arouses sensations that will make you fall in love with the cherry velour slipper: the accessory that makes any garment you wear elegant.