Indoor luxury slipper in Nappa leather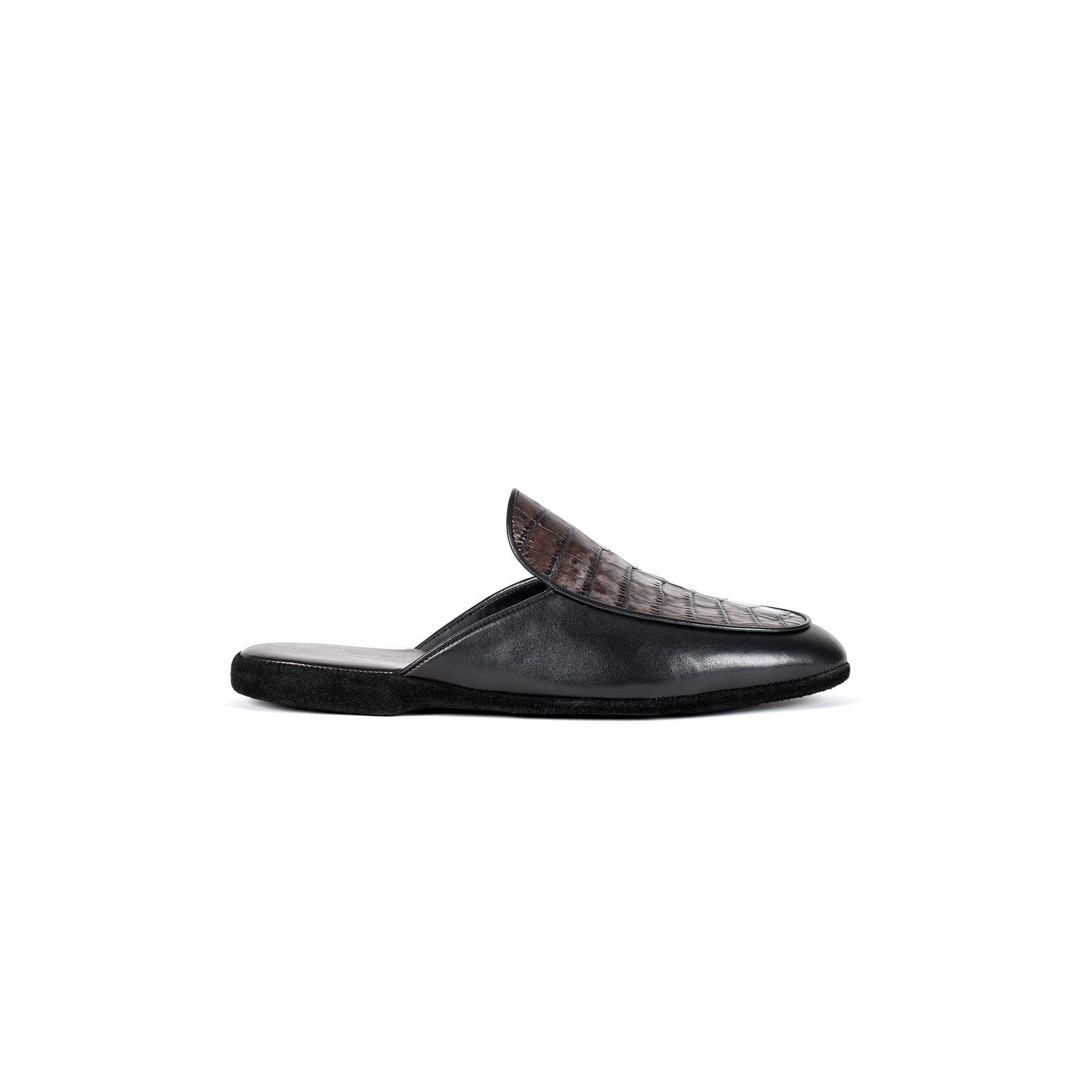 The Elegance Farfalla collection is pure charm: a line of handcrafted slippers created to fascinate those who love good taste. Few models can boast a design as refined as the open slippers in soft black Nappa, a concentrate of luxury, aesthetic sense, and comfort. Looking at them is enough to fall in love. It is then impossible to resist the temptation to wear them and give your feet the maximum freedom to stay at home.
The design wanted by our master craftsmen enhances the typical comfort of domestic open shoes. The foot glides gently on the insole sliding until it is embraced by the delicate lining of the upper, where it can stretch out and relax pampered by some of the best raw materials in the world. First, the Nappa leather – a leather worked to always remain soft and flexible – illuminates and draws the captivating shapes of the silhouette. The surface in crocodile-printed leather with its many shiny shades between black and gray is the real eye-catcher.
Despite the sumptuous materials, the overall appearance stands out for being always sober and elegant. In short, a refined outfit can only be exalted when combined with this precious accessory. Imagine a silky purple dressing gown and the magical encounter between the intensity of the red and the elegance of the black of the slipper. No one would remain indifferent: keeping such elegance only for your living room will seem like a cardinal sin.
If style and grace characterize you, surround yourself with beauty with the luxury open slippers in black Nappa leather and crocodile printed leather by Farfalla.