Luxury indoor slipper in black crocodile printed leather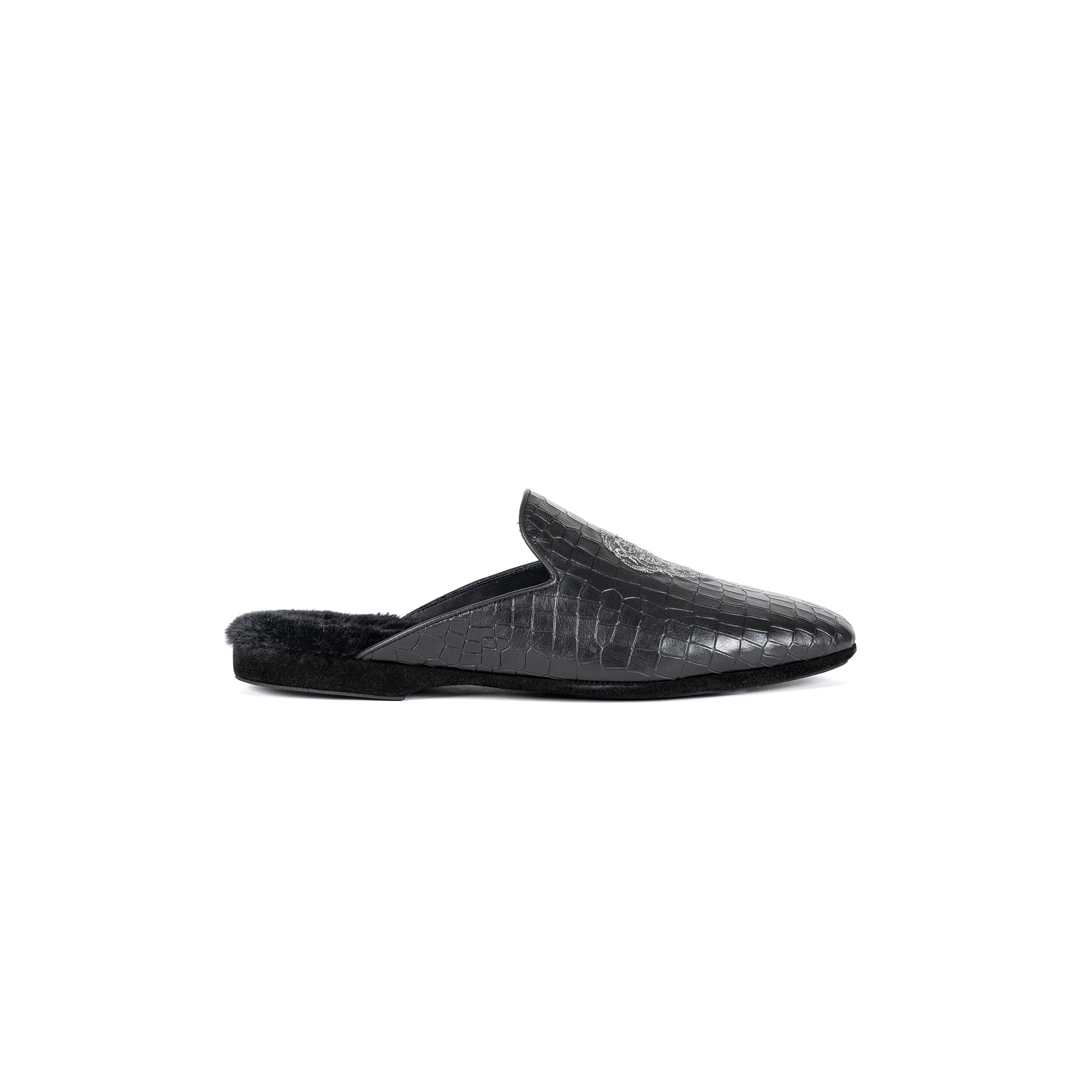 Do you want maximum style even in the quiet of your home? The sublime features of the black crocodile printed leather slipper are so rich in fine details that they always know how to amaze you. The adventure into the world of the Farfalla's Elegance collection begins with a precious coating that exhibits elegance in every nuance. The crocodile patterned leather is full of charm: enchanting to look at, unique to show off, and durable beyond all expectations. The classy seal stands out on the upper with a sparkling brand ready to captivate the eye and present you in all your splendor.
Even more overwhelming is the insole enriched by a soft shiny and raven fur. It elevates even the most essential clothing with extravagance in a play of materials with a fatal charm: for the sole, it will be a true paradise. Soft and welcoming, the fleece caresses the skin and gives a dense warmth ready to sweeten your evenings of leisure. Wearing the crocodile-printed leather slipper releases luxury throughout the house, so much that choosing them as the spearhead for welcoming guests is anything but unique. Sophistication, good taste, and class – get noticed for your attention to fashion.
A design of this kind gives an elegant touch to any wardrobe. The soft lines of the silhouette wink at the classic models of indoor footwear while always remaining innovative and modern. We present the Farfalla essence: with the character of Elegance we want you to wear an authentic jewel to show off whenever you want. The slipper in black crocodile printed leather is ready to make you dream.