Classico indoor slipper in pepper velour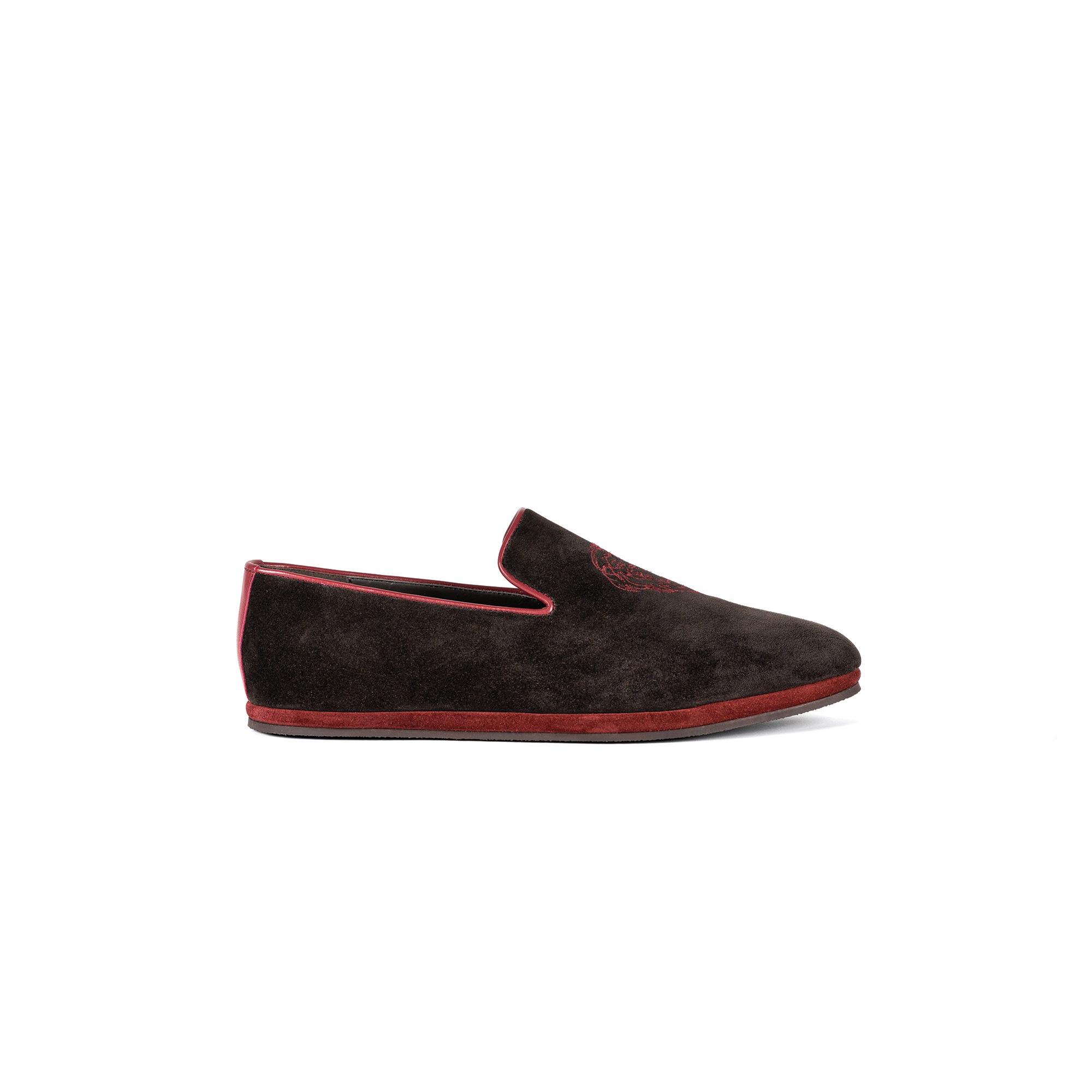 Imagine a soft and delicate design combined with the sweetness of enveloping fabrics. Take off the shoes you have been wearing for endless hours and awaken your toes from their torpor by moving them slowly one at a time. Finally, let yourself be caressed by the closed pepper Farfalla velour slippers and indulge in some well-deserved moments of relaxation. Because, at the end of the day, nothing is more inviting than getting rid of the accumulated fatigue. The comfort of the rubber sole takes care of the soles of your feet: you walk effortlessly, and it softens your every step.
The highly valuable style distinguishes this model just like any other Farfalla shoe. The character of a classic shoe can be recognized at first glance. Curves, details, and embroideries enhance a style that never goes out of fashion. And the velour, which covers the entire slipper, gives it that refinement with a royal taste to ensure you a sober and elegant look. Combine it with a long and warm dressing gown and the pepper color will enhance your lush outfit like a small light point with bronze shades.
Farfalla's indoor closed velour pepper slippers are an experience to wear at least once in a lifetime. Wear them to convey beauty, show off your good taste and prove your distinct character with determination and poise. Put them on your feet to travel endless roads directed to the most refined class, walking on a slipper as soft as a very light cloud. And transform every moment of relaxation into a daydream: with closed pepper velour slippers, you can.