Classic indoor green calf leather slipper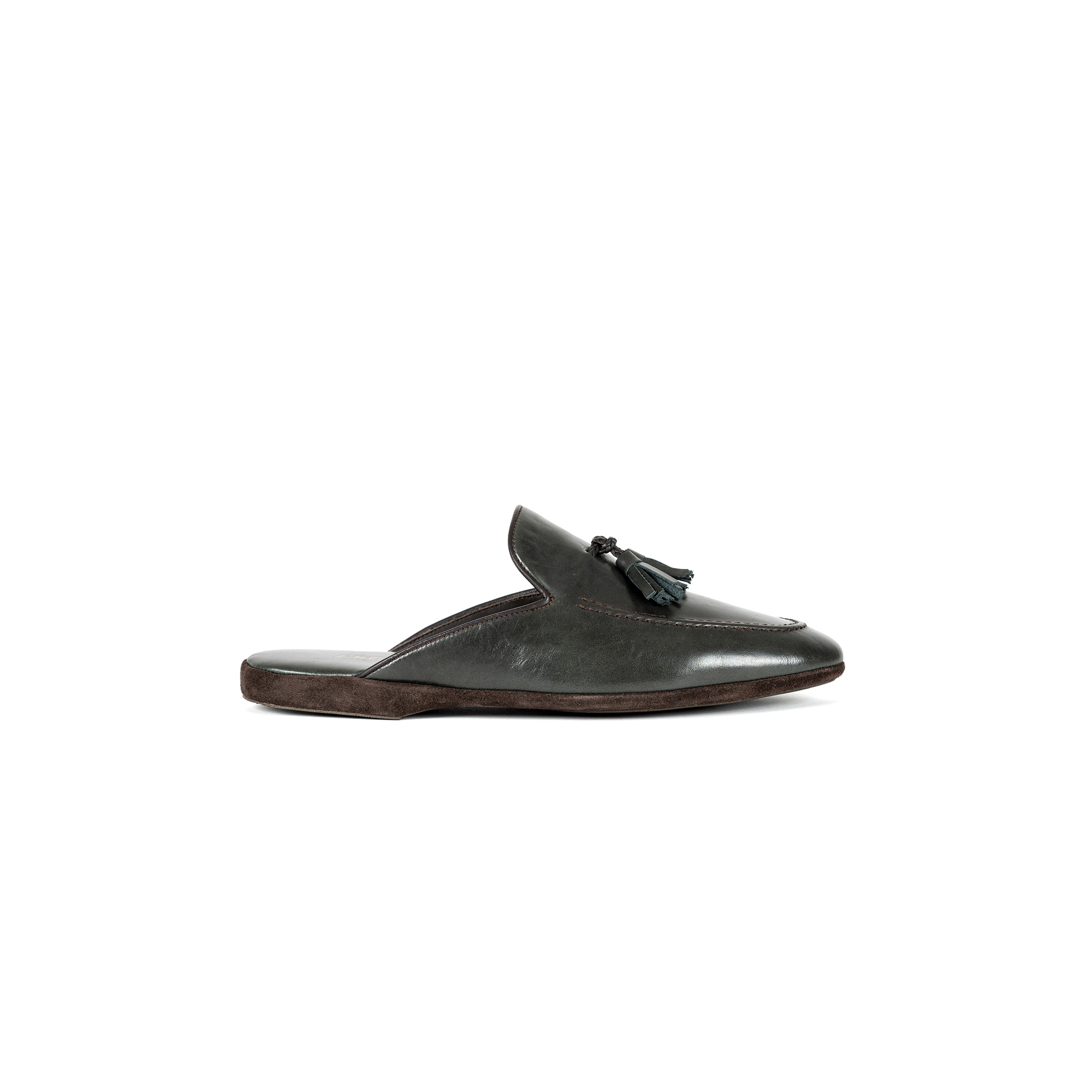 The goal of the Classic Farfalla line is to help you maintain an impeccable appearance even at home – perhaps to stand out during a small reception. Combining new trends and Italian tradition, we invite you to wear a slipper that will amaze you, hug you and even spoil you a little. The open Farfalla green calfskin slipper enhances your charm, in every moment of relaxation you wish to indulge in.
The ancient wisdom of Italian footwear craftsmanship is handed down through attention to detail which, in this Classic model, stands out with sobriety to give character and personality to a domestic outfit. The fine and delicate stitching stands out with its nuances to show itself in all its bewitching forms. The tassel, on the other hand, tells a luxurious story recalling the style of yesteryear and the pomp of oriental princes. Without excess – indeed, just as befits an elegant shoe – it knows how to attract the eye and then delight it. A perfect slipper to wear to welcome your guests during an intimate evening cocktail or in the sunlight of a terrace, for a very refined morning brunch.
And we haven't told you about its comfort yet. There is no better refuge for a foot that has just faced a long and busy day. The open shape of the slipper is an inviting welcome to let your fingers slide on the soft and delicate calfskin ready to take care of your rest. Moving will feel like a delicate embrace, with the rubber sole that cushions your every step and absorbs its weight, leaving you the pleasure of enjoying a moment of tranquility rich in class.
You, as well as your style, deserve a concentrate of quality. Treat yourself to the Classic slippers in green calfskin and try the Farfalla beauty experience.