Classic indoor slipper in Nappa leather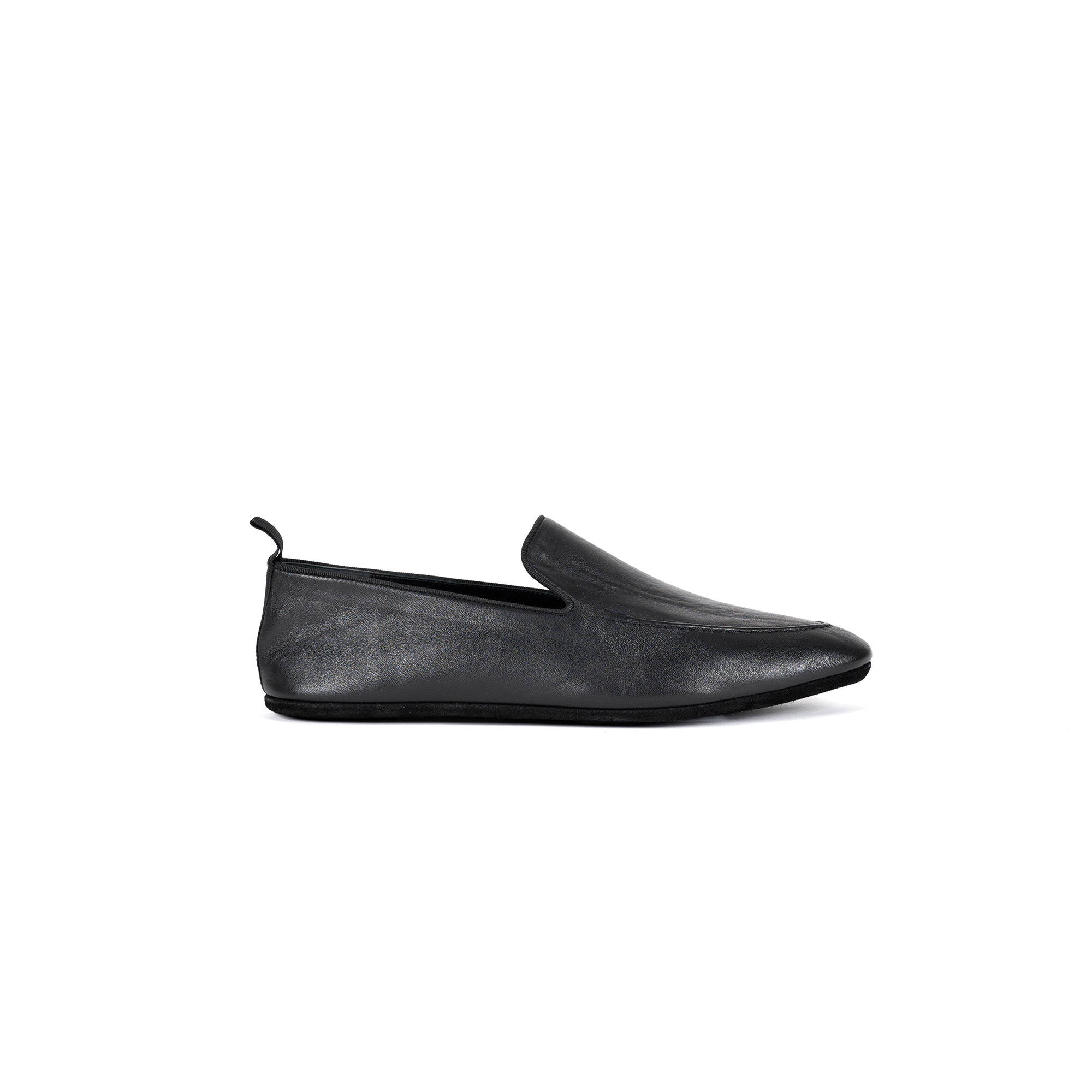 For those who want the luxury of a leather shoe and wish to experience a sweet sensation of softness, the Classic Farfalla Nappa slippers are the best. Our artisans have dedicated absolute care to make you wear the best of the Italian style of indoor footwear. Modern shapes, quality materials, and meticulous finishes give this model a fashionable look, which does not fear the passage of trends. The Classic collection of Farfalla is one of a kind, a sublime dream embroidered with refinement and elegance that last forever.
Slippers must take care of your tired feet every time you open the front door, and Nappa leather knows how to do it with extreme softness. The refinement of leather combines a surface so soft that caressing it is an irresistible temptation. Slide your foot inside and it will feel like an instinctive gesture since the first time you wear them. Come and take a stroll in comfort and beauty: giving yourself a moment of relaxation has never been so restful and tasteful.
The design and shapes of these indoor slippers also hide invaluable benefits. The closed heel hugs your extremities to grant you superior satisfaction with a nod to the qualities of moccasins, which have always been the embodiment of refinement and elegance. Such a functional accessory cannot be missing from an authentic dandy wardrobe. Ideal for relaxing at home after a busy day, the Nappa leather slippers are tastefully combined with a complete and sober outfit to show off during dinners, meetings, and evenings with friends.
Be amazed by the sophisticated and functional nature of the Classic slippers in soft Nappa: enjoy the world of delicate relaxation that we at Farfalla imagine for you.