Classic indoor slipper in leather-colored calfskin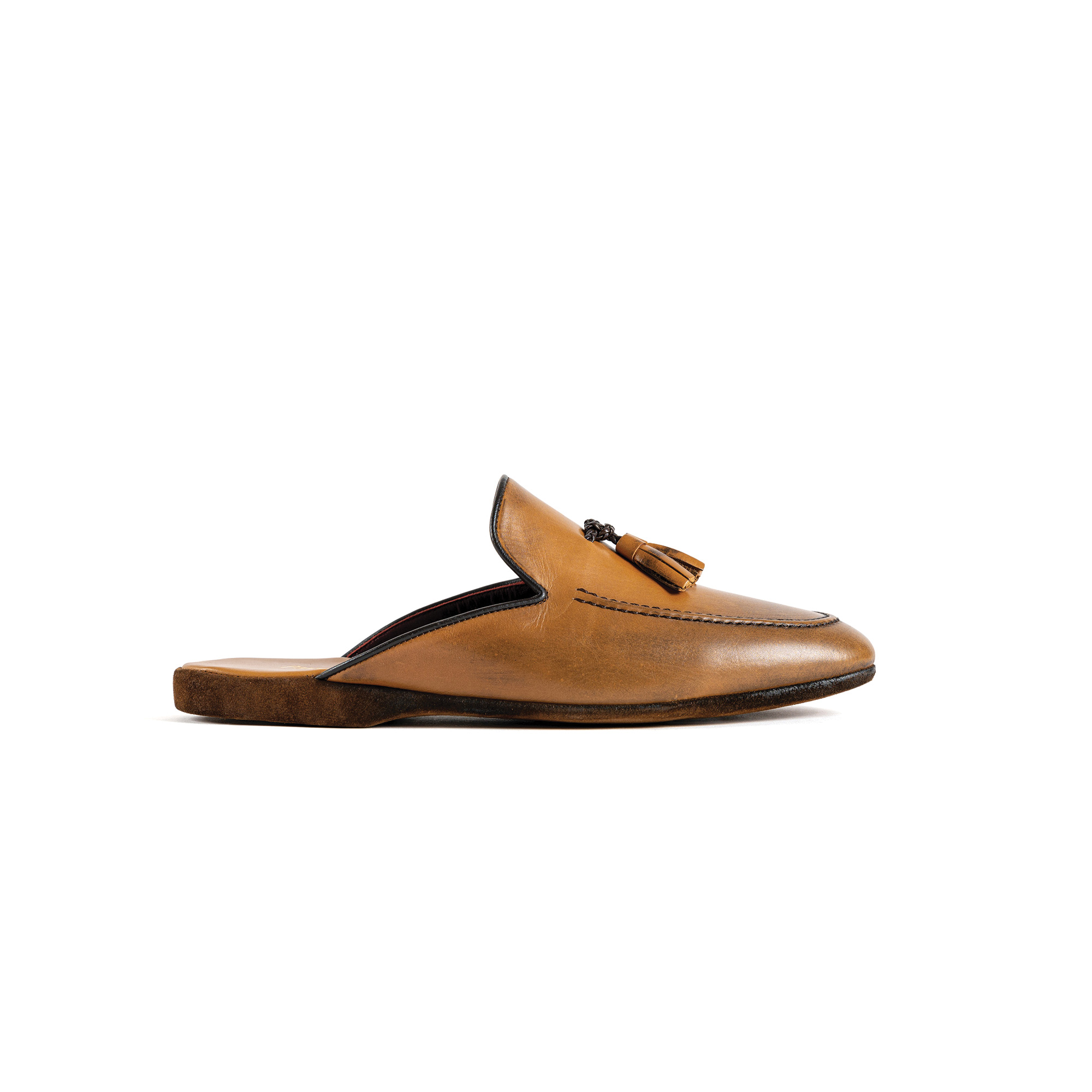 Only after wearing the leather-colored calfskin slippers from the Cassic Farfalla collection, you can say that you know the meaning of the word elegance. Soft and refined shapes enhance the quality materials that our master craftsmen have shaped to offer you a product with unique beauty.
The tranquility of your home, it goes without saying, is their kingdom. But these leather-colored calfskin slippers are so comfortable that we're sure you'll also want to wear them for strolling around town and commuting to work. The cozy sole in which you can't wait to stretch and relax your foot at the first opportunity. And what about the leather upper? Smooth and soft, it caresses the toes without oppressing them, in a feeling of embrace that can only be given by leather on the skin.
If so much comfort would be enough to make this model special, it will still be the refinement of its timeless lines that will make you fall in love. The leather color with rich ochre shades immediately conveys a strong personality and elegance on which the contrast of the stitching stands out. Imagine it combined with jeans to show off a casual look without giving up on a touch of class: the tassel. It embellishes the shoe with a little lightness and movement and it's much more than just a detail: it will attract the eye like a precious jewel.
Are you looking for a princely accessory to enhance your chic wardrobe? The Farfalla calfskin open slipper is one of those rarities that your style deserves.