Classic indoor slipper in pepper velour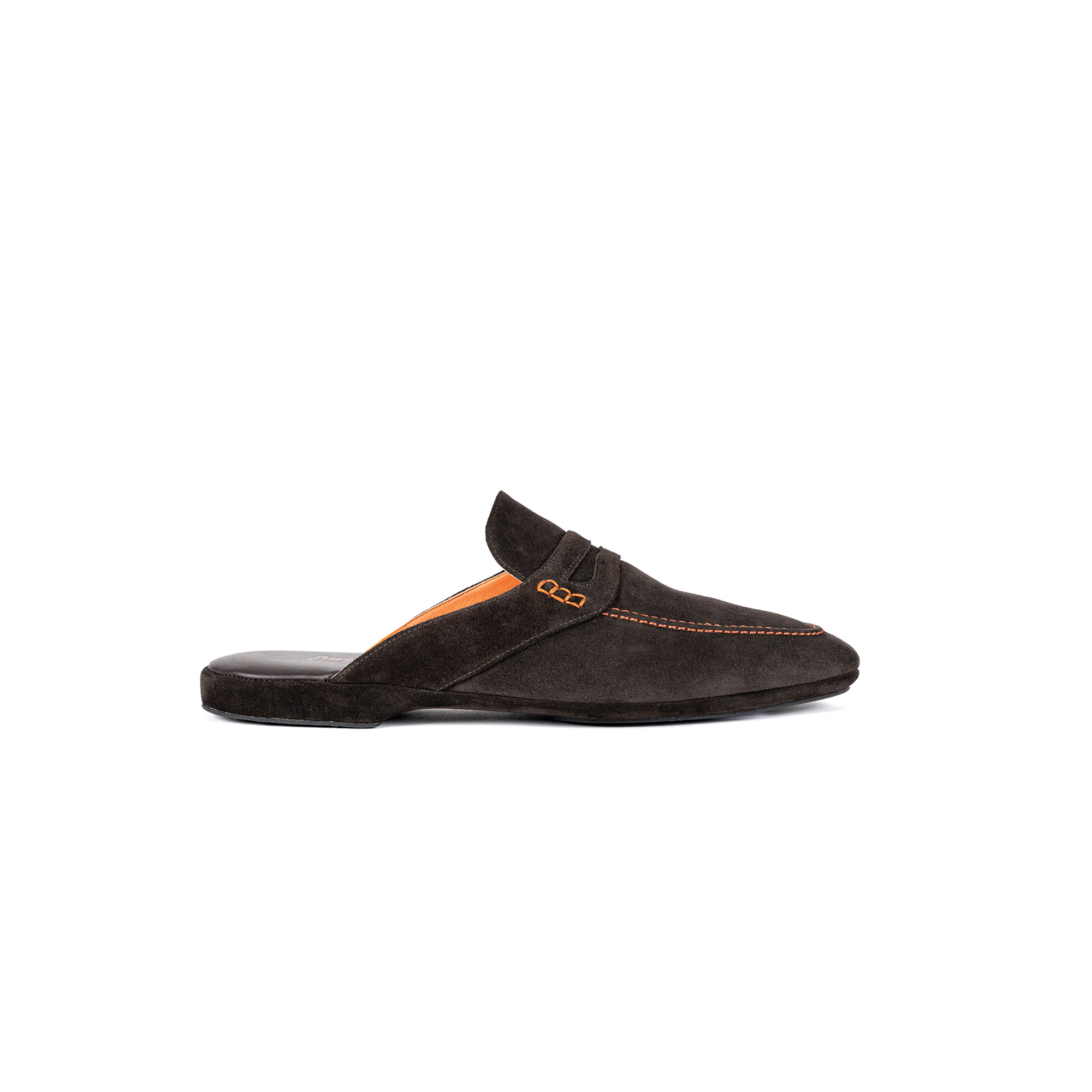 The strong contrasts distinguish the pepper velour slipper from the other models of the Classic Farfalla line inspired by the Italian tradition in terms of indoor footwear. Those who want to show off a youthful style without excess will love the bright-colored stitching. Finished with care, it enhances the modern shapes of the soft upper and is used in the inner lining to create an always fashionable double face effect. Even the most distracted gaze will be captivated by such finesse, noting at first glance the elegant buckle that enriches the slipper.
If the design recalls the latest trends, the comfort of footwear draws maximum inspiration from the skillful craftsmanship that has distinguished us for over a hundred years. Luxurious comfort from heel to toe. The back opening makes the pepper velour slipper pleasant to wear and easy to take off – on those few occasions when you want to do it. One step after another, walking around the house you will feel like you are flying and grow fond of their lightness. This is thanks to the rubberized sole ready to give momentum and movement: ideal for showing off a chic and tasteful home outfit.
The real secret of such refinement, however, is the precious material that surrounds its lines. Soft velour is wonderful to caress; imagine it hugging the skin of your foot returning home after a long day. Warm and soft, it will accompany the coldest evenings with its touch of class.
Are you looking for an accessory full of personality? Push your style beyond the limits with the Farfalla Classic pepper velour slippers and fall in love with their character.