Classic indoor slipper in deerskin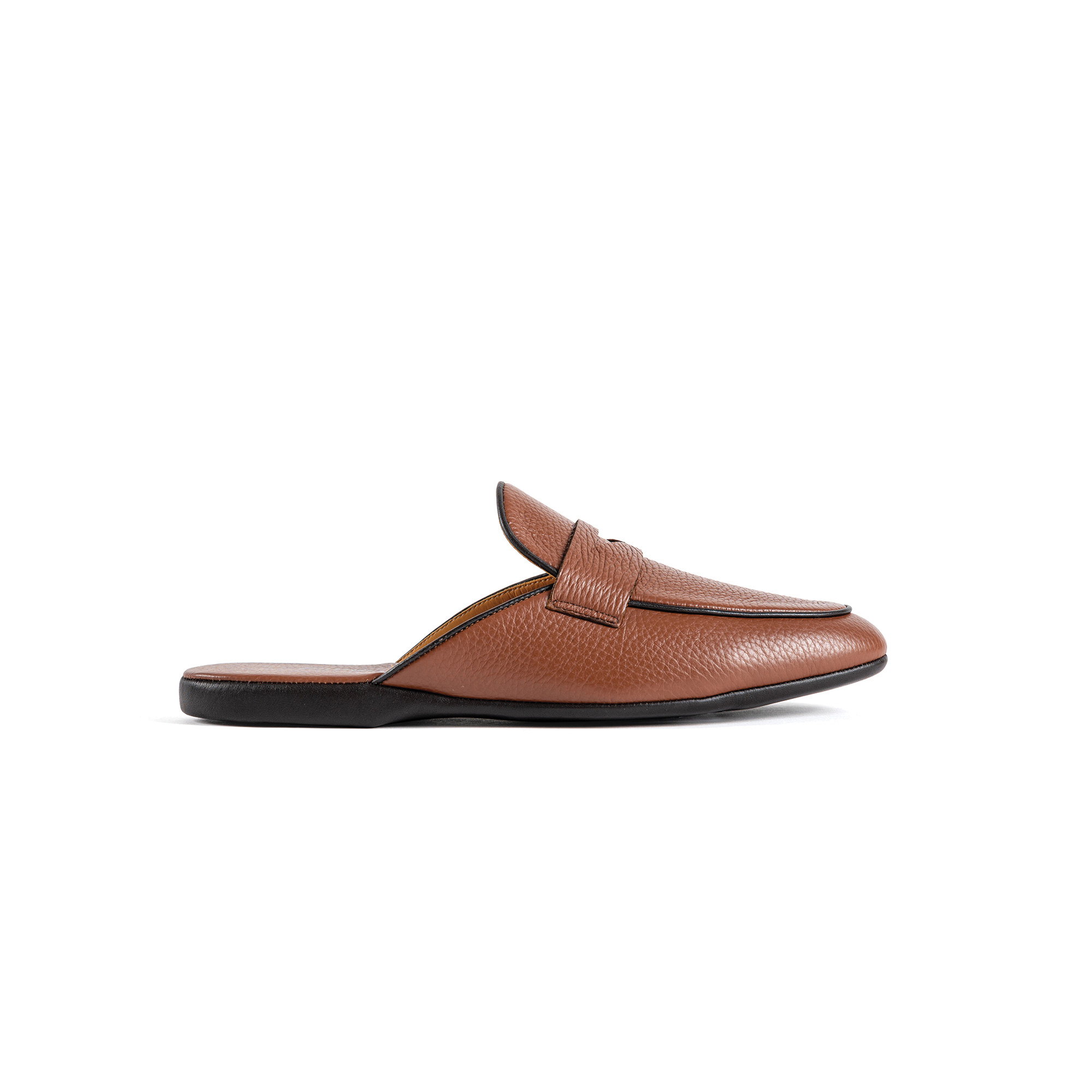 When the sinuous lines of the Classic collection meet a luxurious design, a symbol of Italian manufacturing excellence is born: the indoor Farfalla nuez deerskin slippers. To create such an exclusive product, our craftsmen have used all the care and precision they are endowed with. And their immense talent did the rest. Putting them on your feet is nothing more than a sweet refined embrace. With this sophisticated spirit, we invite you to try our Classic slippers, full of stunning details and cared for by the skilled hands of the Farfalla masters.
To create a comfortable, beautiful, and precious shoe it is essential to carefully study fabrics, leathers, and materials, and to have the experience to know how to model them. The secret, in this case, is the deerskin which knows how to be incredible and has been adored for centuries for its infinite qualities. Soft, breathable, and flexible: it is a refined and formidable raw material for making elegant and comfortable slippers to wear. Just caress the upper to receive a soft and delicate touch in return; therefore imagine how much care they could devote to your feet.
In full Farfalla character, comfort always accompanies the luxury of the slippers. Because at home – as outside – it is essential to express one's idea of style: the real leitmotif that distinguishes the Classic collection. The open shape of this slipper recalls the charm of the precious sabot while the deerskin unites it with real walking moccasins. Wear them under trousers and combine their walnut color with a plaid or velvet jacket: you will give your clothing a touch of superior value. You will love the details that adorn the upper and further embellish your home outfit. The carved leather buckle is subtlety capable of immediately attracting even the most distracted of glances.
Treat yourself with an elegant accessory: the open indoor nuez deerskin slippers are essential for a distinguished and sophisticated wardrobe.