Classic indoor burgundy calf leather slipper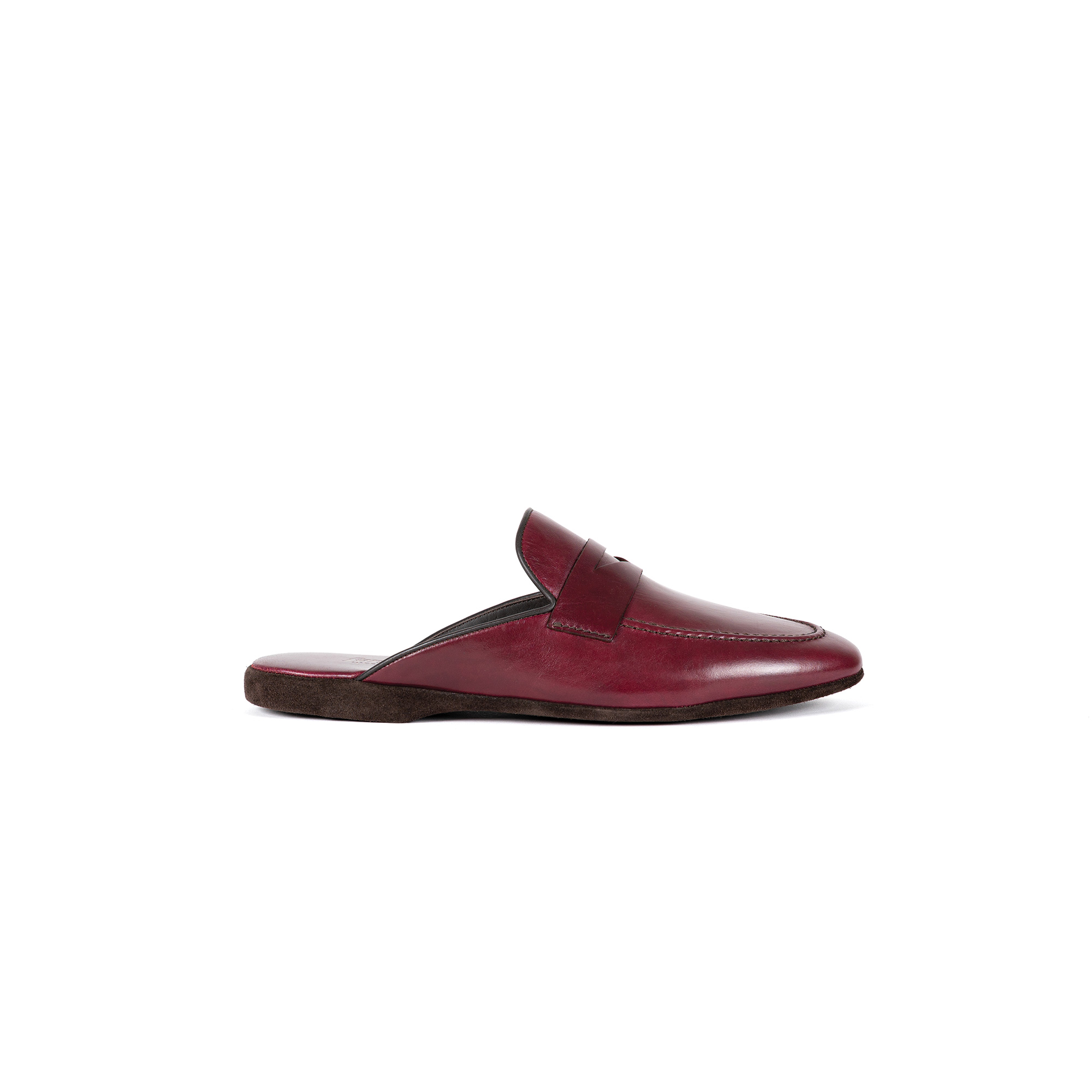 If elegance is worth more than anything else in the world to you, we at Farfalla have something to whet your gourmet appetite: the Classic slippers in burgundy calfskin. Soft to wear, enchanting to admire, and flawless when you combine them with your home outfit. An eternal style – that of Italian artisan home shoes – that is unparalleled and transcends passing fashions. Refinement is a question of tradition and we at Farfalla have been handing down our knowledge of prestigious slippers for over a century. Generation after generation, we entrust our history to the skilled artisan hands that meticulously make the shoes that we invite you to try.
The burgundy calfskin model stands out for its sobriety and elegance. Soft lines reminiscent of walking moccasins, to which they add the unparalleled comfort that only open slippers possess. Finishes embroidered with care to give you a pleasant satin feeling when you caress the soft leather upper. Without forgetting the buckle: the real eye-catcher of this distinct and tasteful slipper.
Just wear them to notice the quality of the soft materials that make up the sole. Every time your heel slips inside you will live a dream of comfort and peace. You will remember walking on the soft sand with bare feet, forgetting accumulated stress and fatigue. And you will wear the tradition of Classic luxury slippers, step after step.
Choose Farfalla. To distinguish yourself at home, the Classic slippers in burgundy calfskin are the must-have accessory of an exclusive wardrobe that wants to convey all your savoir-faire.