Indoor Evening open velvet slipper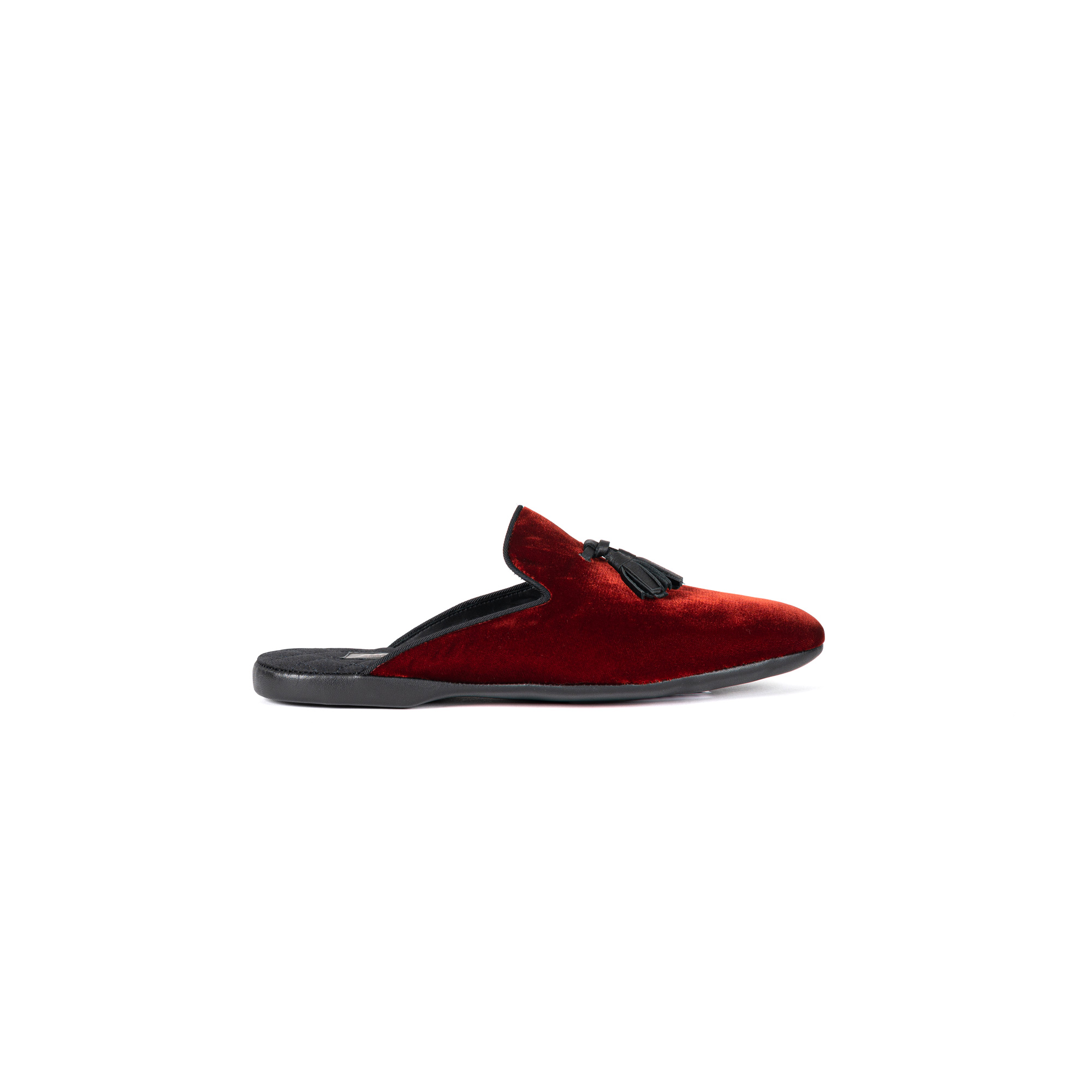 A unique and unmistakable style to wear on your feet whenever you feel the desire for tranquility, peace, and a little immediate comfort. The Farfalla open indoor orange velvet slippers are designed to spend relaxing evenings, but it is difficult to resist the temptation of always having them with you. A simple taste of their softness and your feet will want to slip into these velvety slippers at the first sign of tiredness.
In the Farfalla laboratory, there are no secrets: only master craftsmen who make precision a fine art, a skill that is expressed at the highest level in these evening slippers. The padded sole welcomes the foot to relieve any tension in a deep regenerating pause. The princely orange velvet, on the other hand, covers, comforts, and warms up your ends like a caress. And to satisfy the desire for beauty in your eyes, the ornamental tassel decisively affirms your elegance with a touch of style with veiled Arabic references.
To make Farfalla fine footwear we do not accept compromises: we combine constant technological innovation with our centenary production methods. It takes just a few steps to discover the quality of these indoor open slippers always in step with trends. The classy design flows on the sinuous shapes that reflect comfort and good taste, for an incredible shoe to show off even on social occasions.
Give yourself a chic accessory for an impeccable home outfit: treat your feet with soft gloves wearing the Farfalla indoor orange velvet open slippers.