Black indoor Evening velvet slippers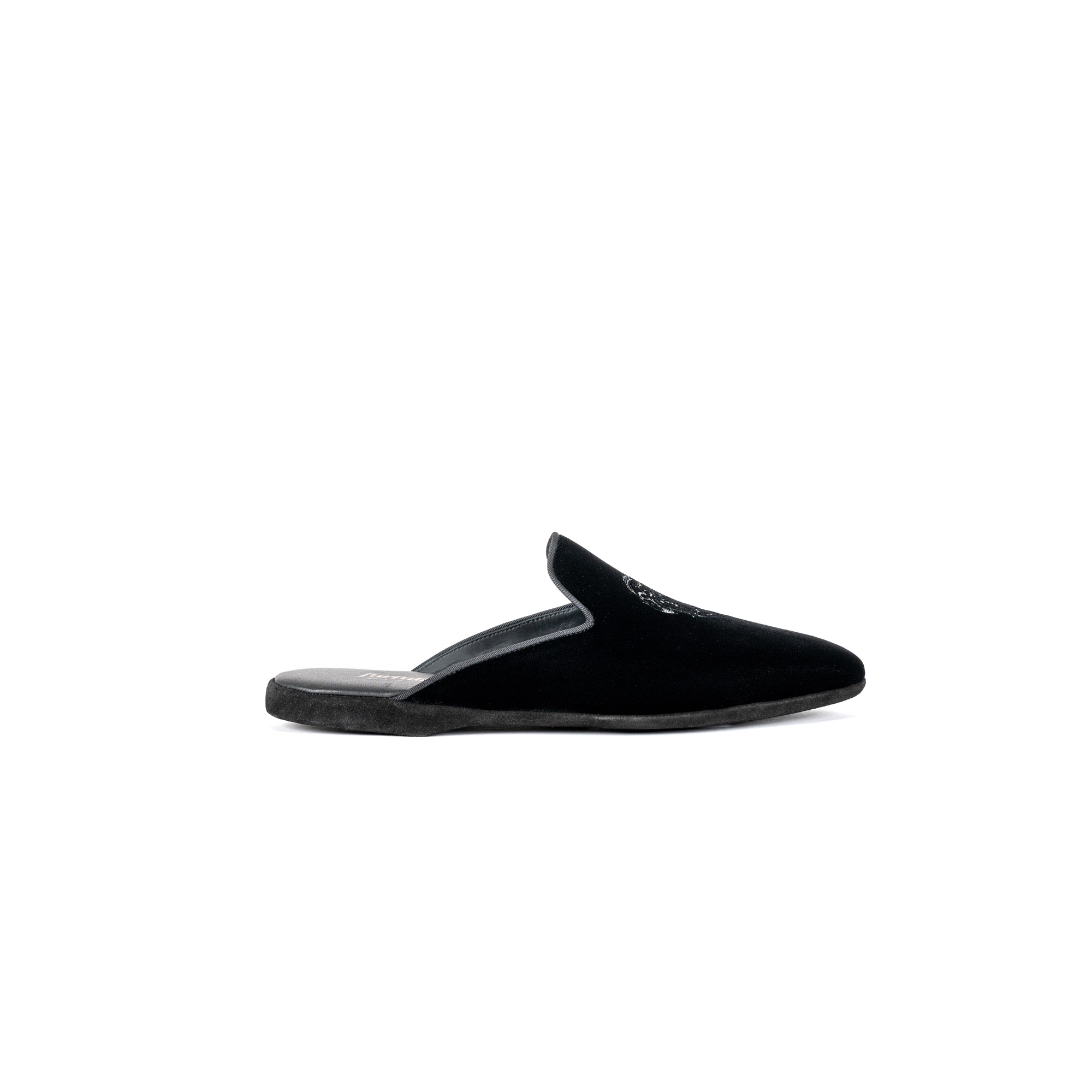 Black indoor Evening velvet slippers are born from accurate craftsmanship that Farfalla has handed down for three generations. No detail is left to chance: every hidden seam, the precise embroidery of the emblem, and the sole that hugs the foot are designed to make you wear a symbol of timeless elegance.
The shapes of these evening slippers trace the history of elegant Italian style and recall the refined lines of classic models. To the fine finishes, Farfalla combined a clean and modern design, conceived for moments of relaxation to be experienced when evening arrives.
To welcome guests on special occasions and present yourself at your best even at home, then, there is no color more suitable than this. The opaque black, elegant and discreet, matches with refinement any type of clothing worn. Long gown or casual outfit, with Farfalla's Evening open slippers it is impossible not to appreciate your savoir-faire. They enhance your value: just wear them on your feet and they become the sophisticated accessory to celebrate your taste and posture.
Our artisan minds have given their best in terms of comfort too. Wearing them gives your feet a persuasive relief. Velvet can be loved easily and gives you softness and valuable muffled well-being in return. Leave your day shoes aside and slide the sole of your foot in search of refreshment on the soft fabric sole. A gesture is enough to appreciate the freedom of being at home as a pasha. Without ever giving up on style and elegance: Farfalla is keen to enhance your uniqueness.
Step after step, enjoy a concentration of refinement and comfort: the black velvet indoor Evening slippers are ready to caress your feet whenever you want.