Indoor velvet Travel slipper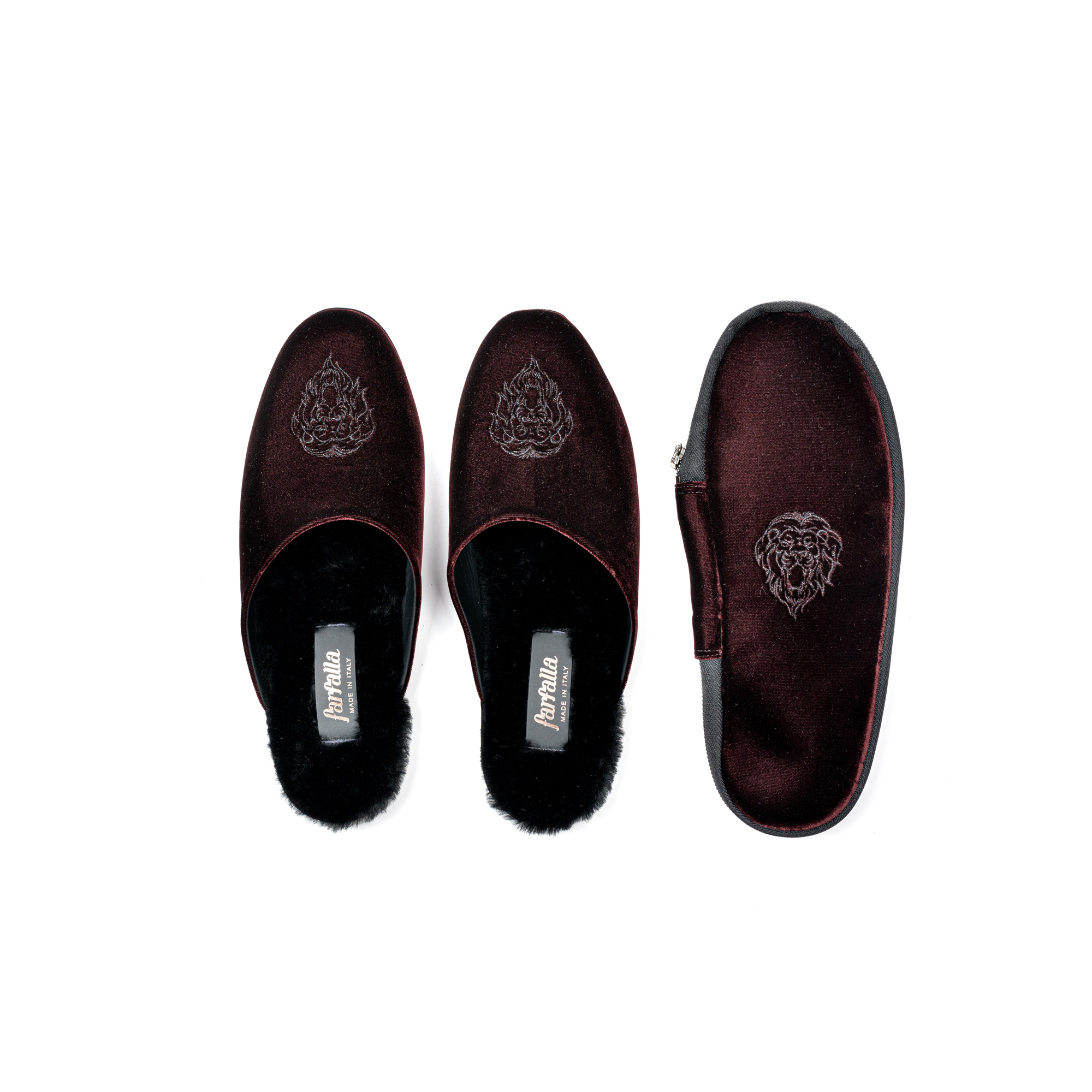 Feeling at ease in every corner of the world: is there a greater desire for travel lovers? If it seems impossible for you to experience the authentic feeling of home comfort even when you are on vacation, try Farfalla's indoor burnt velvet Travel slippers. Tapered and light, they fit effortlessly in your suitcase for those sudden moments when you dream of a soft foot massage. Just take them out of your luggage and they will be ready to give you magical moments of refreshment.
To obtain the quality of footwear we had in mind for you, our master craftsmen have taken care of every single detail. The shapes recall the lines of the typical home models, but with many more benefits. Despite the practicality and small size, these slippers stand out for the choice of raw materials, the most suitable to satisfy your desire for relaxation and sophistication even outside your home. Just look at the fine finishes and attention to detail: these indoor slippers are ideal to accompany you as you live incredible adventures. So fluffy not to clutter, and so soft when you wear them.
Each journey is made up of exciting moments, but also of intense efforts for you and your body. After a long day of sightseeing, museums, and culinary explorations, your feet certainly deserve a little respite. For as many times as you feel the desire for calm and relaxation, just like on the sofa at home, the Farfalla Travel slipper models will be there with you. Also thanks to the velvet, an exceptional fabric always ready to calm the tiredness of your skin, warm it and wrap it in a restful feeling of everyday life, as only a home can give.
Live the world showing off your taste, your elegance, and your incomparable style: pack your indoor burnt velvet Travel slippers.