Open luxury slipper in crocodile printed leather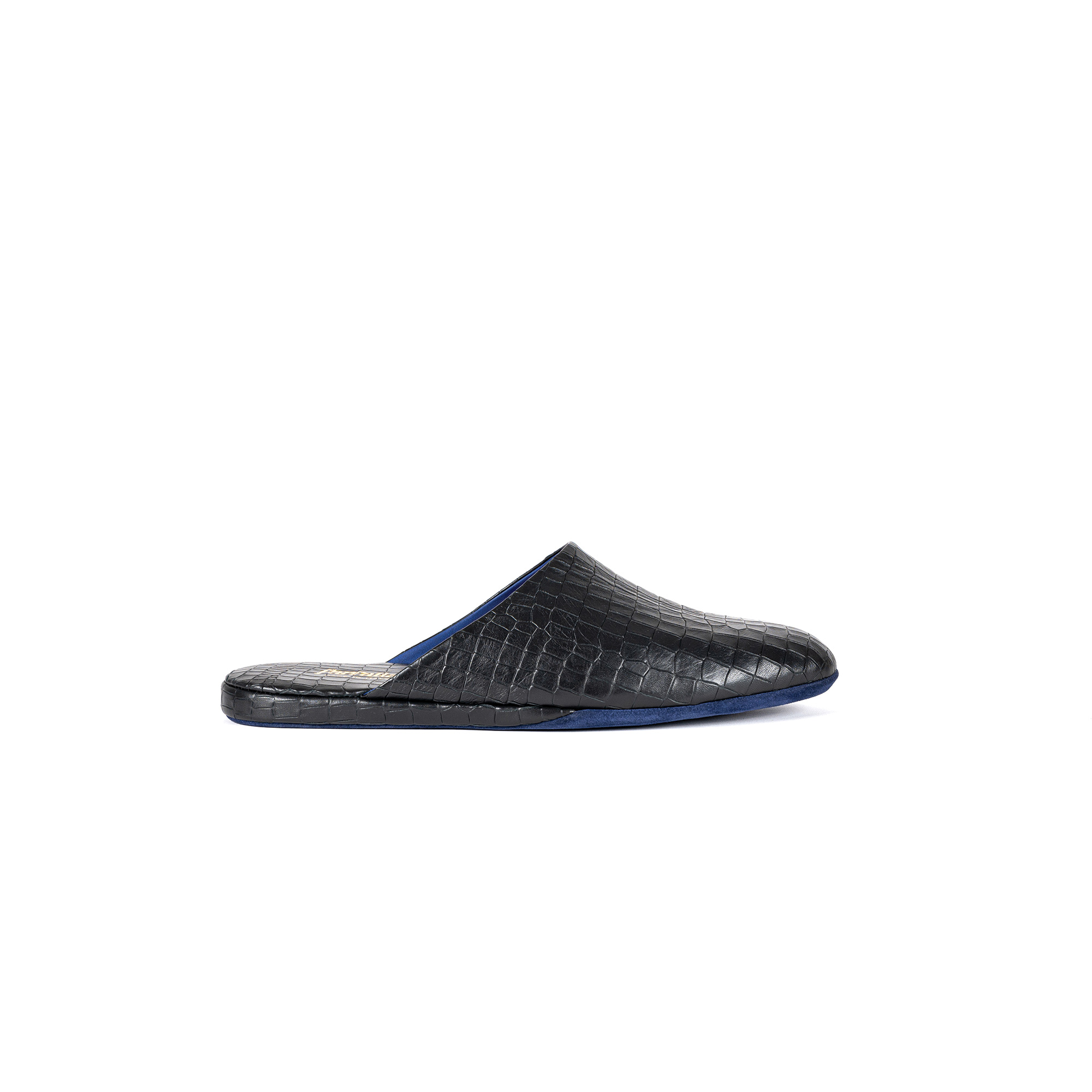 The perfection of luxury meets the dark colors of the night to put on your feet a shoe with a wild charm. The open slipper in crocodile printed leather from the Farfalla Elegance collection has an unmistakable character whose appeal is impossible to resist. Persuasive and sinuous, its design combines simple lines with the elegant touch of one of the noblest leathers that exist. The crocodile print is sumptuous, refined, and modern – a coating to be admired in all its glory. Today, with the latest trends rediscovering its beauty, you have everything you need to give your wardrobe a touch of refined elegance.
In this triumph of luxury, the slipper in crocodile printed leather also manages to offer unparalleled comfort. One step after the other, the sole hugs the bottom of the foot with infinite sweetness while the tips of the toes are wrapped in the soft upper. Put them on and close your eyes: you will have the impression of walking barefoot.
Here is one more reason to dream of returning home after a long day. Off with your outdoor shoes: treat yourself to the Farfalla experience to embroider your most relaxing moments with pomp and elegance. In blissful quiet or in good company, this model is the seal of good taste for any outfit you want to experiment with. The contrast with the soft and delicate fabrics of velvet trousers is fantastic, but this slipper will also enrich a pair of jeans or a casual suit.
To attract the gaze of those who appreciate the sensuality of a fine shoe, try the Farfalla crocodile printed leather slipper. It is here for you, for your comfort and to show off your sophisticated style whenever you want.