Luxury indoor slipper in dark brown velour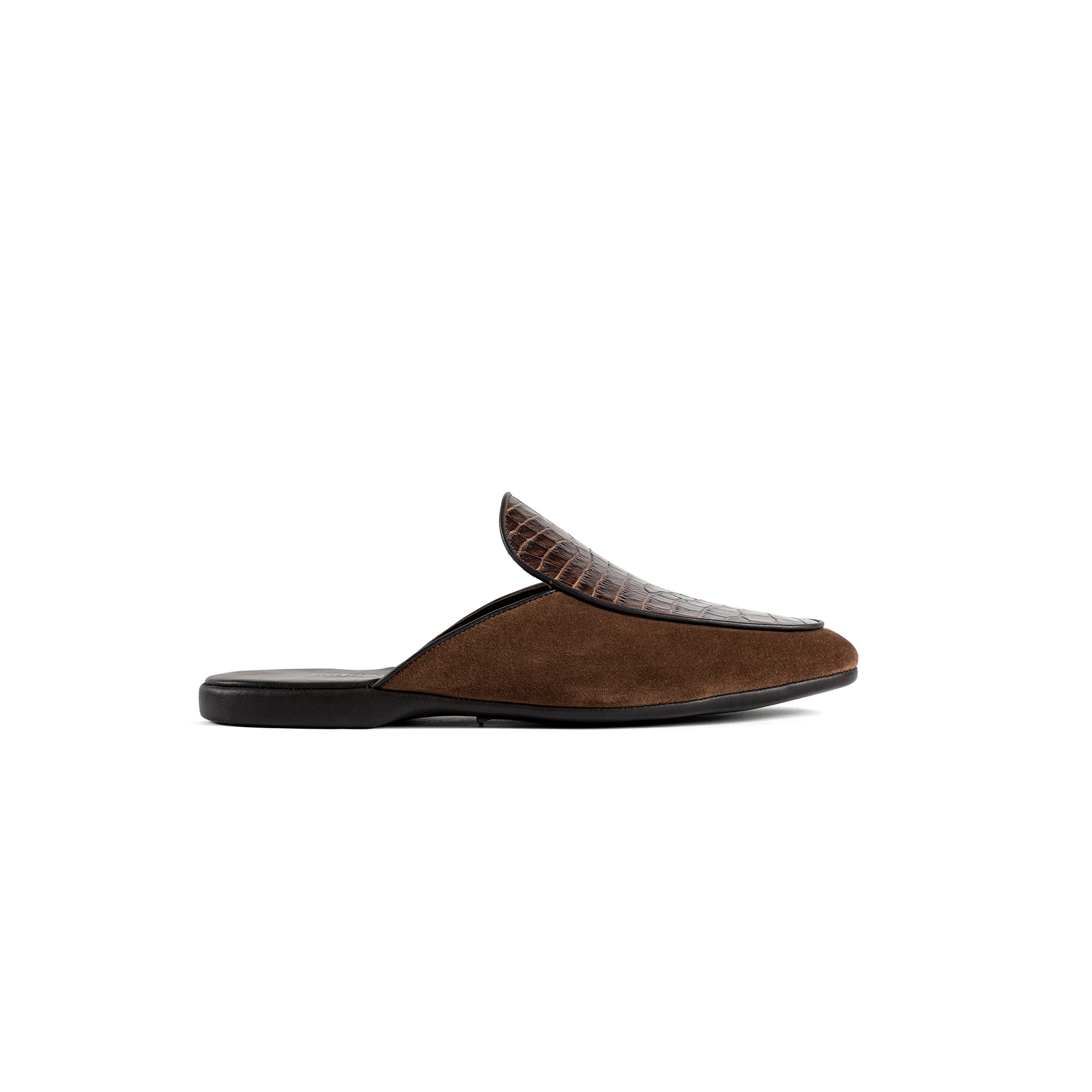 The intense brown tones and the play of materials will make you love the Farfalla open slipper in dark brown velour and crocodile printed leather. A delicate and refined model that belongs to our most original and chic collection: Elegance. Inspired by the latest trends in style, wrapped in infinite refinement, and set with fine materials, this slipper offers the ultimate luxury for your feet.
Its shape stands out without excess, for a design with character that does not want to be eccentric. Thanks to the contrast of the fabrics, its complex appearance is revealed little by little, intriguing the eye as it captivates it step by step. This luxurious balance dances between the persuasive softness of velour and the magnificent personality of crocodile printed leather: an enchantment for anyone who loves fine accessories. The intensity of the hazelnut shades will inspire bold combinations to venture beyond the usual horizons of taste. Between the cigar shades and the passion of the dark brown, you will not need jewels to express style and savoir-faire.
Elegance for us at Farfalla also means comfort. A feast for the eyes and feet. Tiredness and worries can remain outside the door, just like walking shoes. Once in the house, take away the stress and slip into the soft sole that is ready to welcome you. Farfalla's mastery will take care of you, and of every moment of relaxation that you want to give yourself.
Discover the splendor of luxury with the Farfalla open slipper in cigar velour and dark brown crocodile printed leather.