Indoor Travel slipper in printed crocodile leather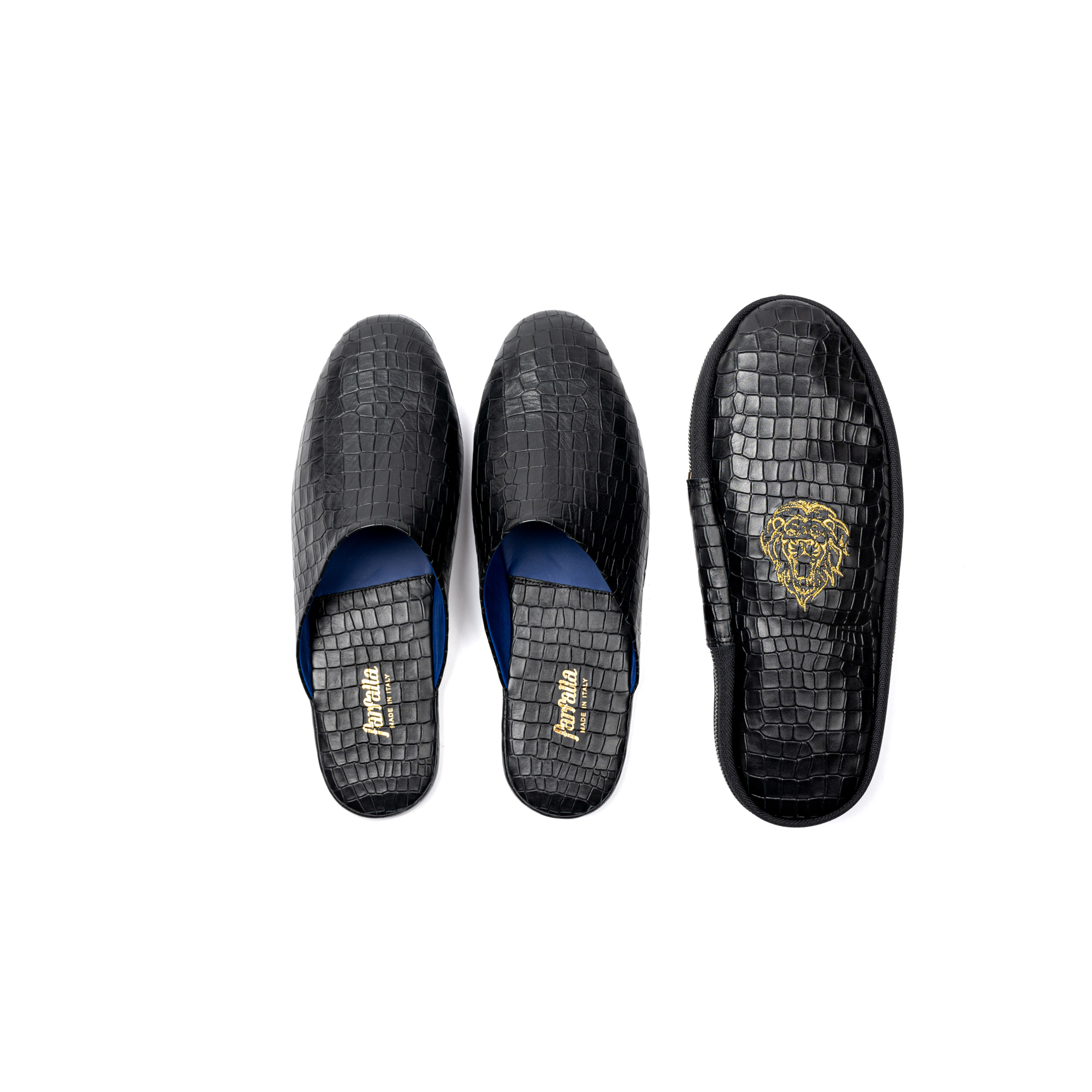 At the hotel as in your living room, it is always wonderful to give yourself a little pleasure break. And when you miss the comfort of home more than anything else in the world, just wear Farfalla's indoor Travel slippers in printed crocodile leather: there will be no more distances. A model for those who want to pack the accessory that makes style and class their unmistakable touch of character. Black crocodile printed leather is ideal for enhancing a domestic look when you don't have an entire wardrobe available: sober and refined, it delicately matches with any garment.
Beautiful, enchanting, and distinct, but it doesn't stop there. The Farfalla Travel slippers do not give up anything: they are comfortable, show off a timeless style, and are made with resistant materials to last for a long time. A prestigious model that is the result of the skillful artisan method that we have acquired in over a hundred years of manufacturing domestic footwear.
Just wear them to feel an irresistible comfort experience on the skin. Each part of the indoor travel slippers wraps your foot in a soft hug, the sole accompanies your steps with delicacy and the upper gently caresses your fingers. They're great for recharging after a busy day on vacation, but imagine taking them with you on a business trip. After many hours wearing heavy office shoes, you will look forward to freeing your feet and entrusting them to the care of the Farfalla Travel slippers.
Carry your idea of elegance always with you. A small clutch bag, Travel slippers in crocodile printed leather inside, and your rest outfit will be flawless in every adventure.