Indoor Evening slipper in burnt velvet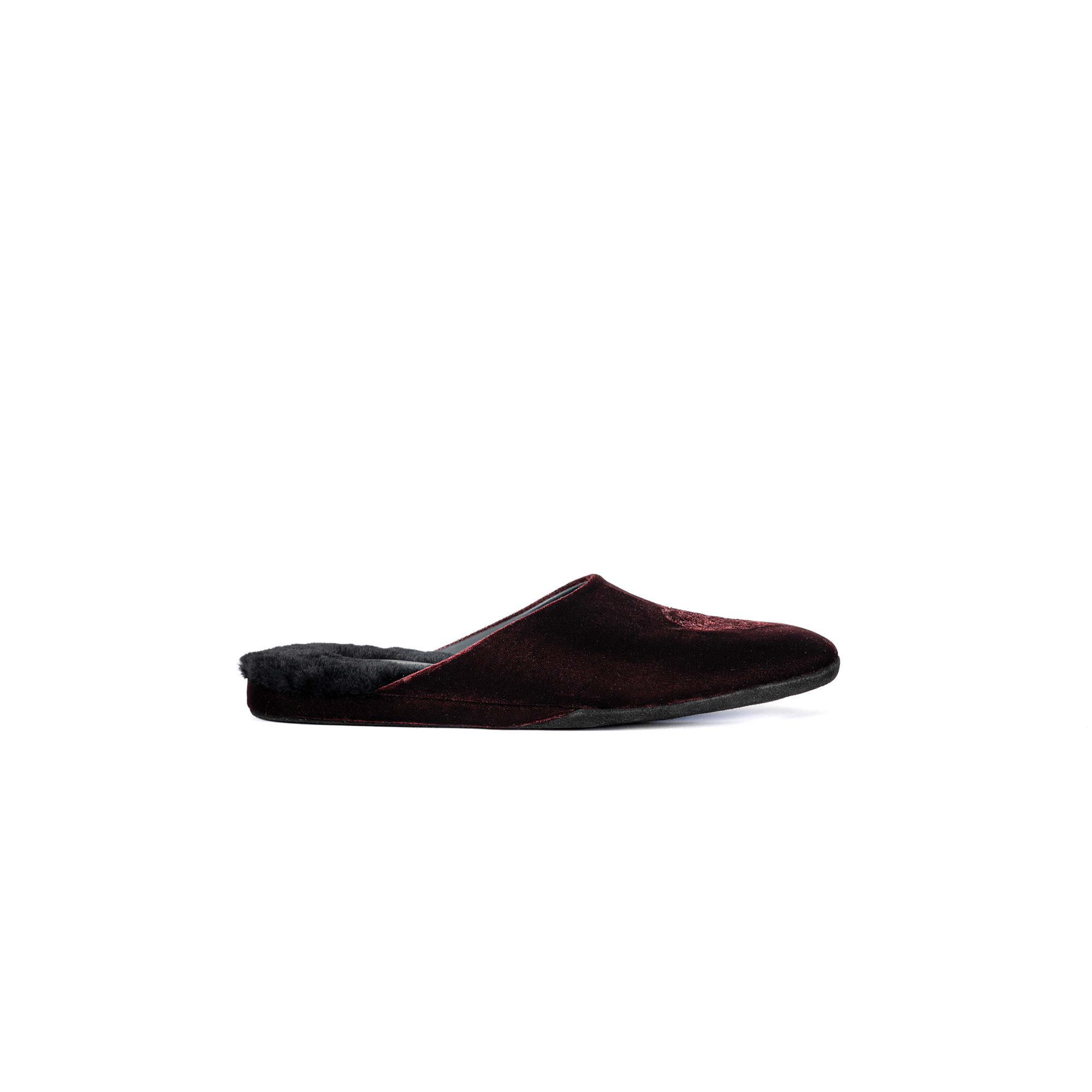 After a long and busy day, your feet need some well-deserved rest. With the burnt velvet open Evening slippers taking your shoes off takes on a whole new meaning.
It becomes taking care of yourself, relieving the fatigue that your feet accumulate during everyday hectic hours. Velvet is the ideal fabric to do this: soft and delicate, it caresses the skin around the fingers with due kindness. It won't take much to regain that freshness you feel when you wake up so that you can take advantage of the evening hours to do what you love the most. Thanks to the painstaking work that Farfalla master craftsmen perform in taking care of every detail, like the almost invisible seams of the models we produce.
Style, however, is the aspect we care about the most. Wear these shoes to affirm the elegance that distinguishes you. From the color choice to the shape of the sole, every subtlety is designed to offer to your feet a model of slippers with a sophisticated look without excess. The burnt effect of the velvet traces the soft shades of evening colors, with a sober look full of personality. Ideal for never giving up on comfort, even during your evenings with friends.
Make yours their refined character, that is not afraid of changing fashions: step by step, the refinement of the indoor slippers in burnt velvet will accompany you in all your moments of relaxation.