Classic indoor slipper in niger-colored velour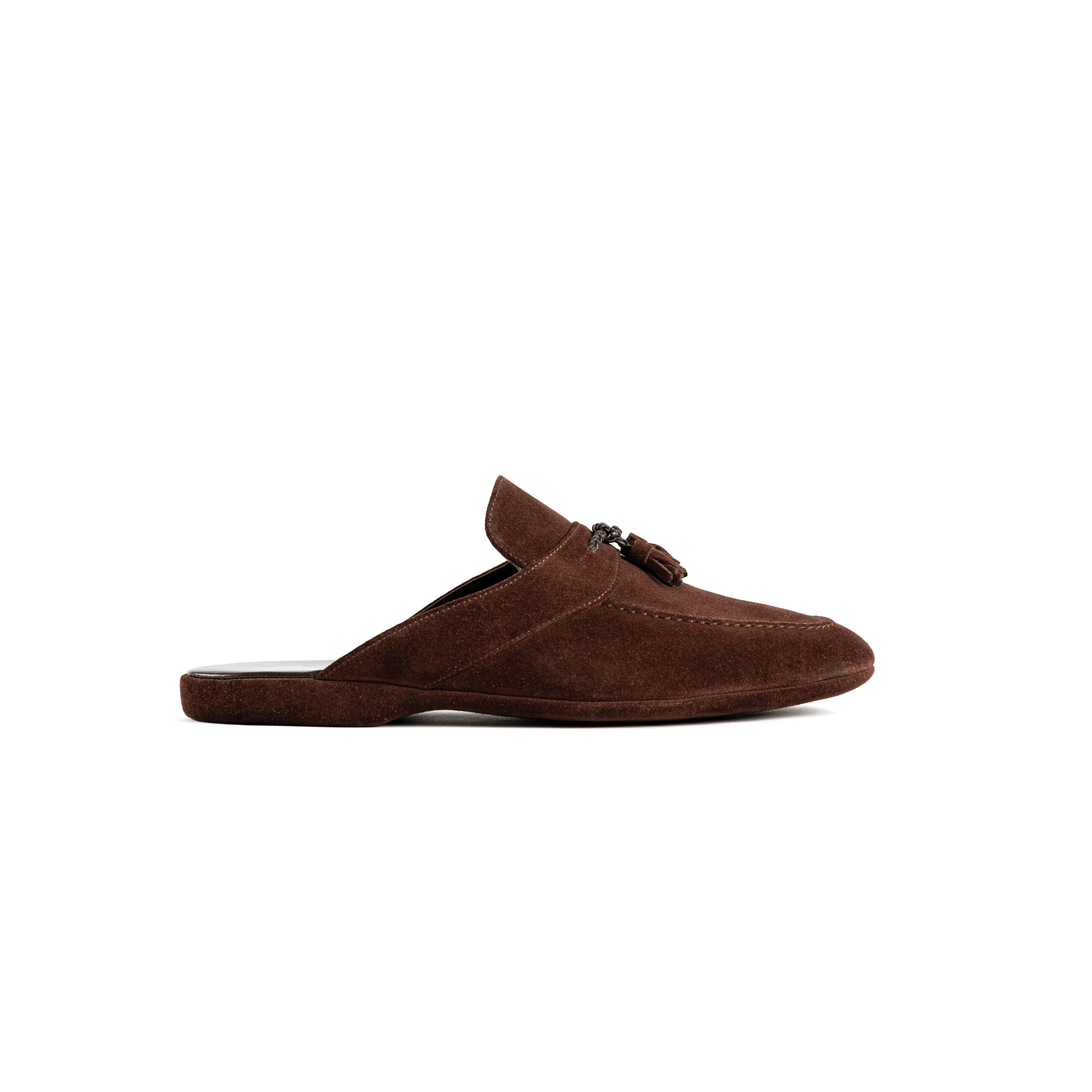 Timeless design and endless comfort: the Classic slipper in niger-colored velour by Farfalla celebrates the good taste of Italian home footwear. Its soft and delicate shapes embrace the foot for long moments of relaxation: taking it off will be the last of your thoughts. We have concentrated the skill of our craftsmen to invite you to wear the triumph of refinement suitable for every age group. Do you want to show off a casual, everyday look or do you prefer to get noticed for your elegance? Whatever your mood is, you've found the precious accessory that's right for you.
Even softer and smoother than velvet, the niger-colored velour blends easily with any outfit. Evening robes, luxurious silk pajamas, and elegant trousers – you will always have a flawless look and leave your guests in awe. Farfalla slippers are also ideal for attending small home receptions, without giving up an iota of comfort. Indeed, you will showcase finesse, style, and knowledge of the latest haute couture trends.
Compared to typical walking shoes, they give unparalleled comfort, without sacrificing aesthetic beauty. They can be worn in a flash and immediately release their relaxing action on tired feet. Thanks to the soft and welcoming sole and the caressing, warm velour upper.
Look at its finishing: the details make you fall in love with this open slipper with warm dark brown shades. First look at the tone-on-tone seams, so delicate and almost imperceptible, and then focus on the leather ribbon that ends in the ornamental tassel. Make yours the refinement of this model: wear the Classic Farfalla slipper in niger-colored velour.