Classic indoor slipper in denim fabric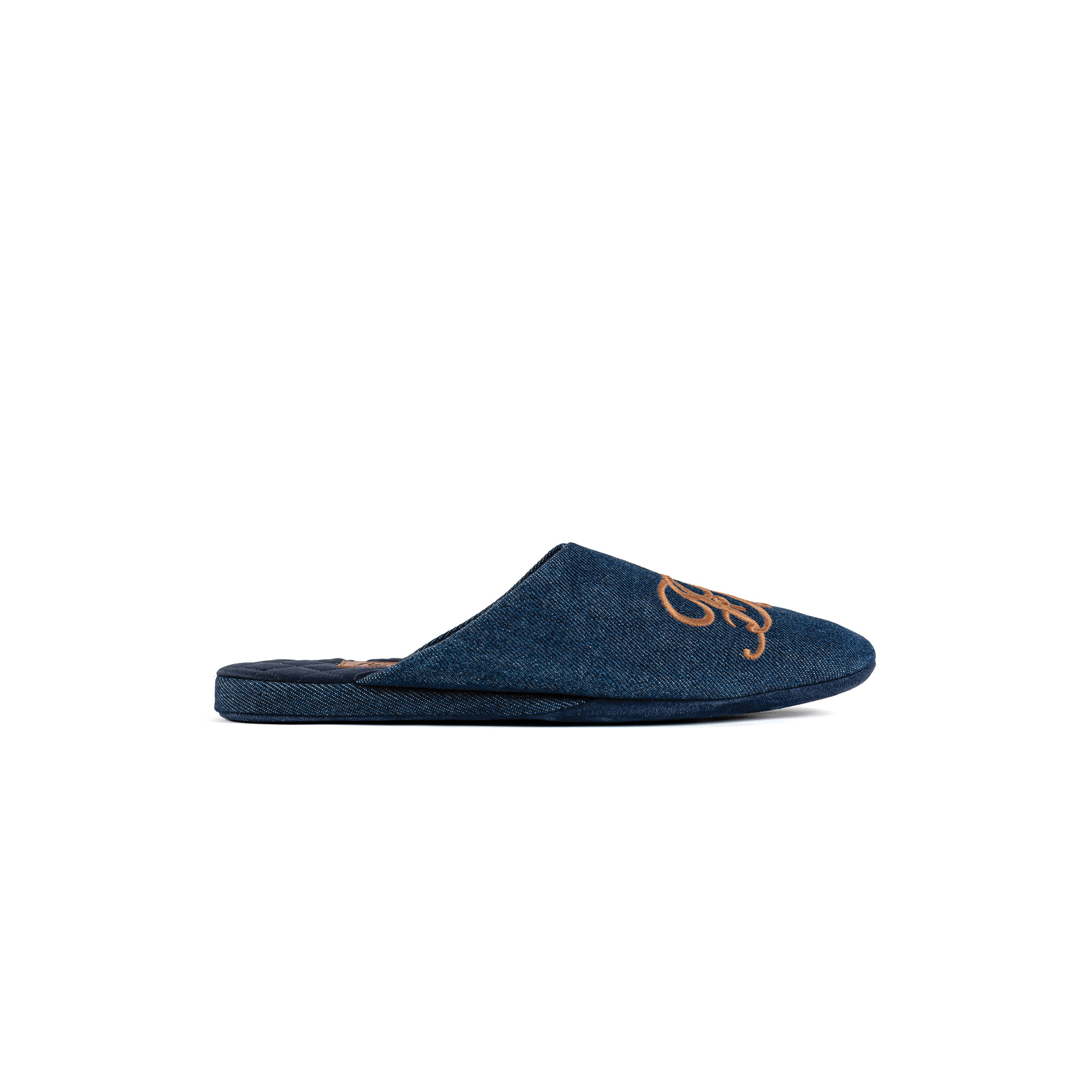 Wear the evolution of Italian excellence on your feet. The Farfalla Classic indoor slippers in denim fabric represent the latest fashion in terms of handcrafted footwear for rest. They count on the timeless shapes of classic design, to which they add a fresh and exuberant imprint thanks to the liveliness of the blue denim fabric. Because a slipper can convey the elegance that characterizes you, in the most comfortable way you can imagine.
The open shape of this slipper is a sweet invitation to wear it whenever your feet desire peace and satisfaction. The simple act of taking off your outdoor shoes to put on this model becomes part of a routine that is impossible to give up. For the comfort of the sole, above all: a padded sole that embraces the foot accompanying it to the discovery of a new concept of relaxation. The upper and the denim fabric lining are no exception. Finely sewn and finished by Farfalla master craftsmen, they complete the taste and well-being treatment that we invite you to wear.
A timeless style, the refinement of materials, and prestigious build quality are the Farfalla trademark. Our Classic collection is full of unique models, capable of satisfying your every precious whim and letting you opt for a variety of classy accessories. Indoor slippers in denim fabric, for example, leap towards the more casual youthful trends, without sacrificing the refinement of the classic shapes of a traditional Italian slipper. The result is amazing: whatever clothing you choose, this model will draw attention to your good taste and elegance.
Accessories but not only: the Classic slippers in jeans fabric want to be your undisputed and unattainable statement of style. Do you want to try their idea of beauty?