Classic indoor saffron velour slipper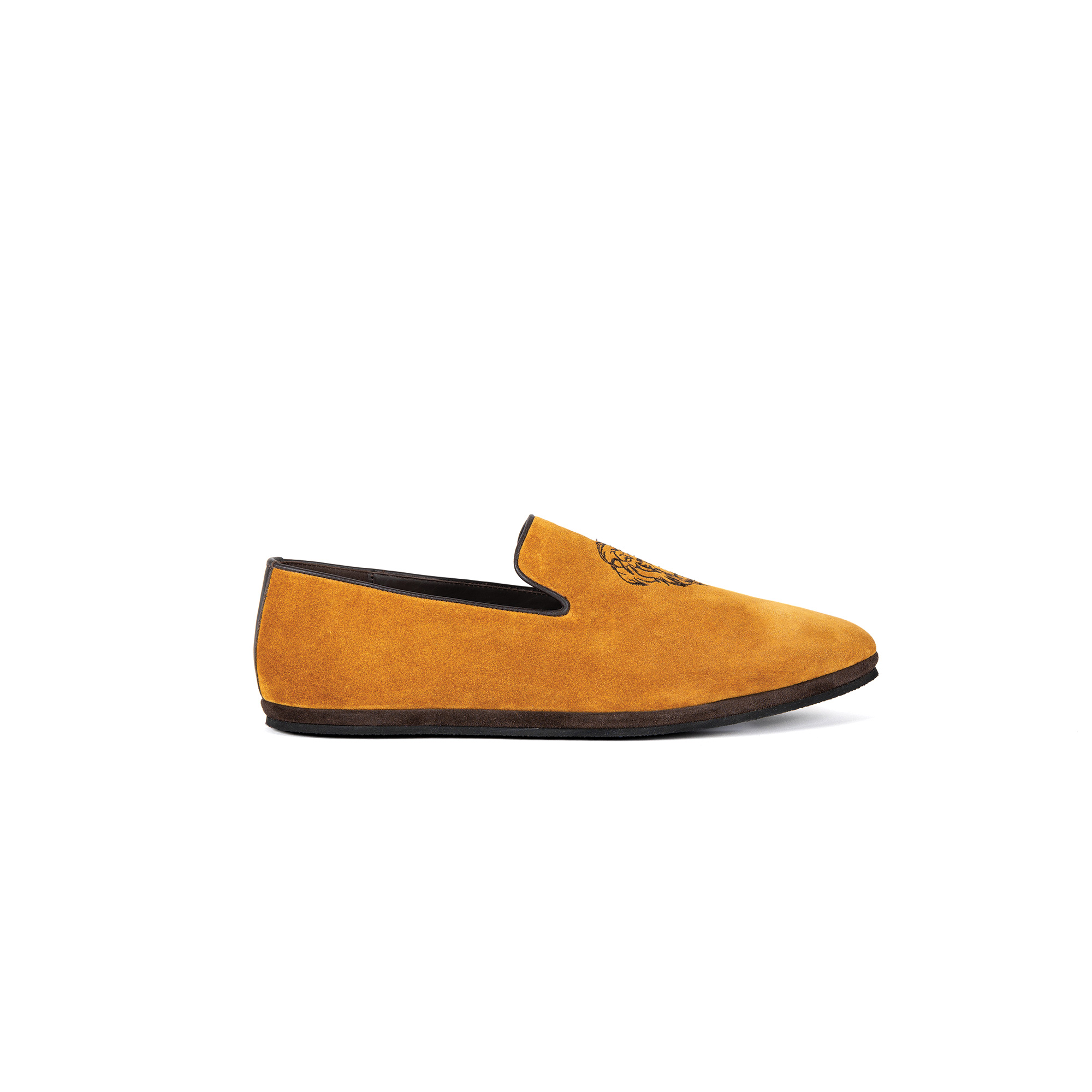 Are you looking for a princely accessory to enrich your home outfit? Then savor the pure Farfalla experience: an elegant, refined, and sought-after formula. Try our indoor closed slippers in soft saffron velour to touch new heights of style. At first glance, an irrepressible love will be born immediately, thanks to the delicate classic shapes that transmit that timeless charm that resists fashions and trends. Years go by, but the refinement of Italian artisan slippers remains unattainable. To a sumptuous design, they add unrivaled comfort and patient and meticulous attention to detail.
The freedom to walk around the house is all here. This closed slipper with a rubber sole that looks after the foot from the heel to the tip of the toes like a second skin. Its shape is reminiscent of a shoe, but it makes you forget stress and tiredness: you have a whole comfort to discover. The absolute protagonist is the velour, a miraculous fabric capable of transforming your mood in a matter of seconds by giving you an unexpected feeling of well-being. Very similar to velvet, just a touch is enough to discover an incredible softness and let yourself be touched by irresistible caresses.
By working with this fabric, famous for its luster, our craftsmen created a truly unique shoe. Combined with the saffron coloring, you will wear a slipper that is as sumptuous as polite on your feet, to show off on the most special occasions. For those looking for fine detail, here is the icing on the cake to welcome guests into the house and amaze them with boundless elegance.
Relax after a long day or have a drink at a house party? The choice is yours: the Farfalla velour closed slippers will fulfill your every desire for relaxation.