For people who care about the details in everything they do. For people who want to live immersed in beauty and build their life as if it were a priceless work of art. For people who shape their identity with accessories that embellish all times of day. For people who take on life with comfort and style.
It is for all of these people that, every day, Farfalla creates exclusively-designed indoor and outdoor slippers that transcend mere utility to provide an experience of beauty encapsulating class and understatement. Combining craftsmanship in shapes, workmanship and design, and the use of the finest fabrics and materials, with a style that rises above fickle fashions, Farfalla makes slippers that become symbols of timeless elegance.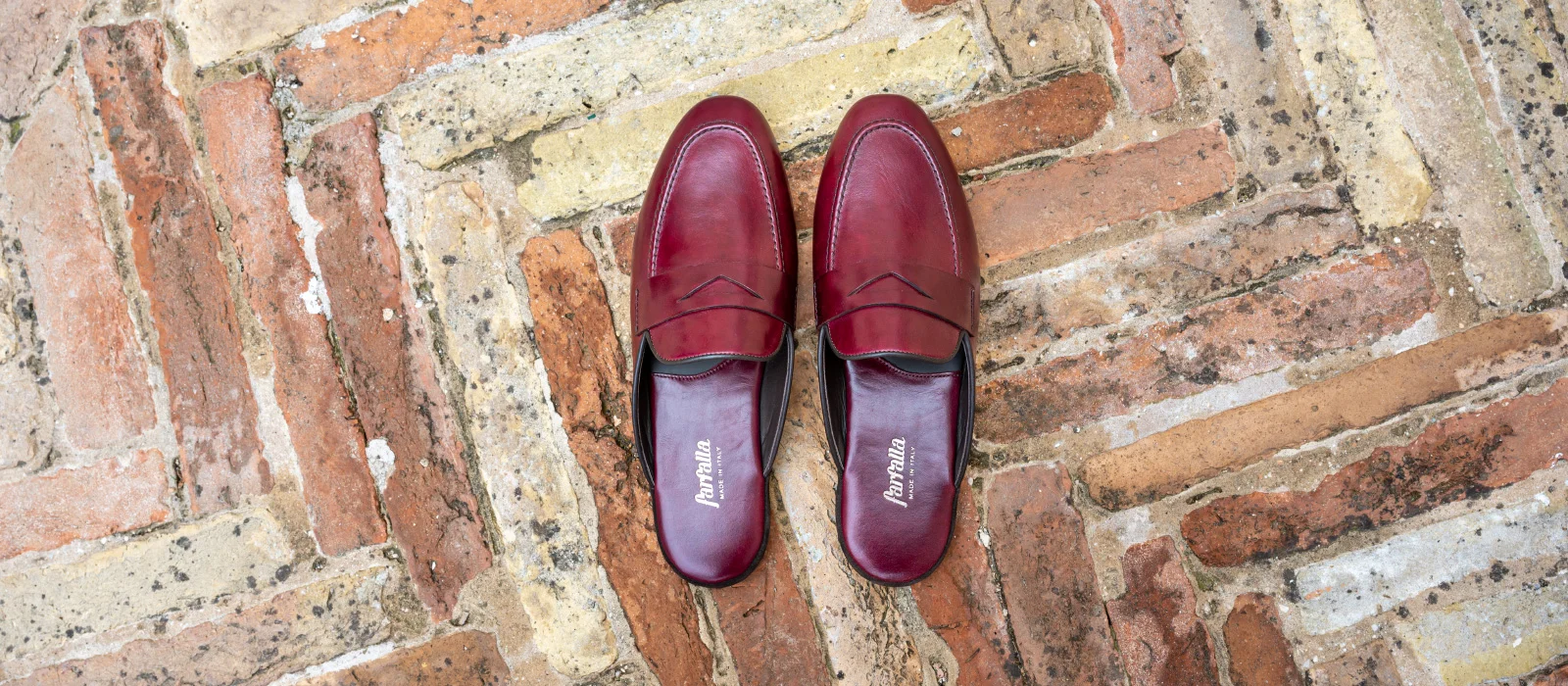 Farfalla shoes add uniqueness and beauty to daily life. It is an approach to life that is based upon a full range of skills. Comfort and beauty are the outcome of an entirely artisanal manufacturing process called "fondo America". All the elements of a Farfalla slipper are skilfully hand sewn by craftsmen and women who have nearly a century's experience.
The result is an unmistakeable product. There is a clear difference from any normal shoe in which the parts are glued or heat-sealed together. It is a difference that you can see, and also one you can feel. The heart of Farfalla products is love for those who exude class in every situation. For the brand's loyal fans, elegance and everyday life are one and the same. No more, no less.